Back to News & Stories
5 Safety Tips to Avoid Low Clearance Accidents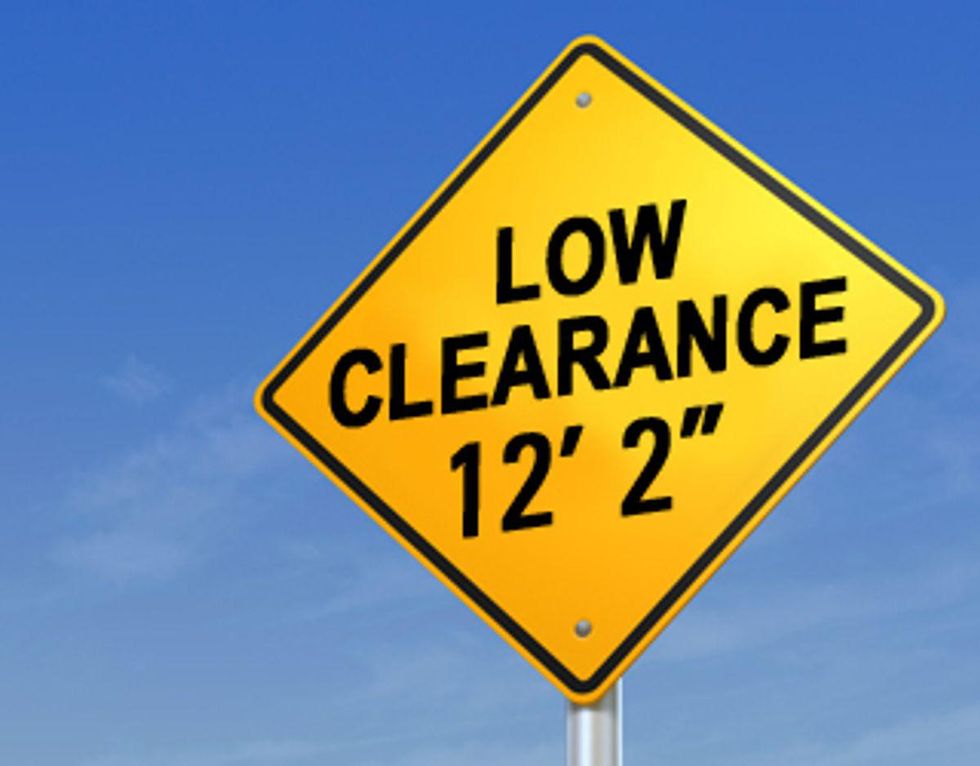 You've packed the boxes, loaded your Penske moving truck and are ready to go. But there's a few more things to consider before you hit the road.
---
Many movers have not driven a moving truck before and are not aware of the extra precautions driving a large 12 ft. to 26 ft. moving truck requires. Trucks are larger, wider and heavier than a typical vehicle and need more space to clear bridges, overpasses, low hanging trees and signage. It's easier than you think to become a viral video titled "moving truck hits bridge."
Check out these tips from Jason Herr, vice president of safety at Penske Logistics, to prevent low- clearance collisions before getting behind the wheel.
Know your truck's height – Make note of the and your load before starting each trip. All Penske rental vehicles are clearly marked with their height clearances. Share this information with anyone who is planning on using the vehicle. If you have questions about your vehicle height, speak with your local Penske representative
Plan ahead and know the danger zones – "Plan your route ahead of time using detailed information specifically designed for trucks," Herr says. Also, make note of bridges, overpasses and other obstructions and confirm your truck will be able to safely clear these low spaces. Low-clearance accidents happen more often in certain areas of the country. Urban areas have more bridges and smaller spaces than country roads, so use extra caution when navigating through cities. Be aware of local highway and road restrictions related to trucks and truck height while. Many people rely on their phone's GPS maps but most smart phone GPS maps are primarily designed for cars only.
Watch for signs – Low clearances are marked by signs listing the height of the overpass or other obstruction. But if you're used to driving a smaller vehicle, it may not be intuitive to keep an eye out for this signage. Additionally, the clearance may be lower than indicated, so always use extra caution. If you're not sure your truck will clear an overpass, stop in a safe place and check. It's always safer to stop than to take a chance on an accident.
Stay focused - "Driver distraction is also often a factor in low clearance accidents," Herr says. "Drivers who are fatigued, rushing or distracted in some other way can easily miss warning signs and clearance restrictions."
Watch the road surface – Ice and snow can add inches to the pavement and could be the difference between a pass-through and a collision with an overpass. Road resurfacing also raises the pavement. And while the roads get updated, the low clearance signs don't.
Are you planning a summer move? Penske Truck Rental offers free unlimited miles on all one-way truck rentals, discounts for AAA members, college students and members of the military as well as packing supplies and 24/7 roadside assistance. Are you ready to make a reservation? Visit the Penske Truck Rental website for more information.
By: Hope Reginella
Back to News & Stories