Back to News & Stories
Associate Effort Drives Breast Cancer Awareness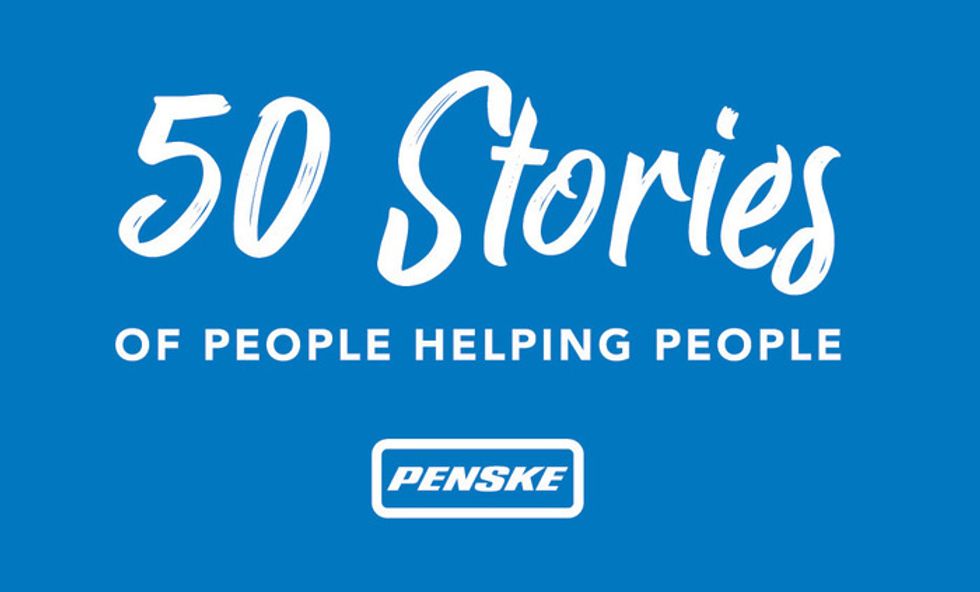 Editor's note: This story is part of our "50 Stories of People Helping People" series. As we celebrate Penske's 50th anniversary in 2019, we are spotlighting associates every Friday who are making a difference in their communities.
---
More than 10,000 Penske associates across the U.S. and Canada will trade in their signature blue and yellow for pink today to promote breast cancer awareness.
For the past five years, the last Friday in October has been transformed into "Penske Pink Out," a day set aside by associates to highlight breast cancer awareness and encourage early detection.
Today's event will feature a record number of associates wearing pink Penske T-shirts, with many associates promoting awareness at Penske locations, hosting fundraisers and volunteering in their local communities on behalf of breast cancer organizations.
Maggie Seaman, Penske's branch manager in North Bergen, New Jersey, whose mother passed away in 2017 from breast cancer, created Penske Pink Out as a way to promote breast cancer education and to provide support to those battling the disease.
"At that time, my mom was undergoing treatment, and I thought it would be good to do something to raise breast cancer awareness because I knew that other people had already been affected by it," Seaman said.
Penske Pink Out coincides with Breast Cancer Awareness Month, which seeks to bring awareness and raise funds dedicated to finding a cure.
Breast Cancer's Impact
The National Breast Cancer Foundation (NBCF) estimated 268,600 women will be diagnosed with invasive breast cancer this year, and more than 41,000 are expected to die from the disease.
On average, every two minutes a woman is diagnosed with breast cancer, and one woman will die of breast cancer every 13 minutes, according to the NBCF.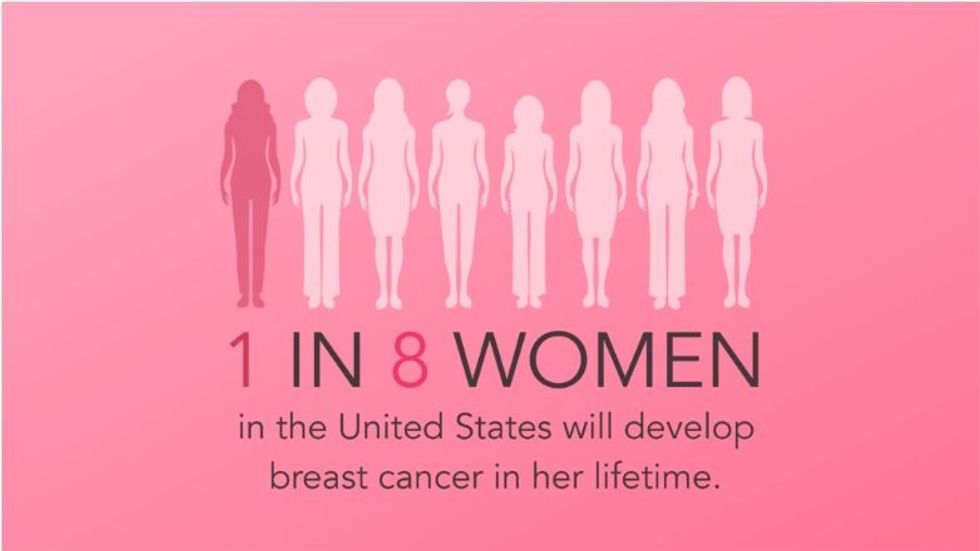 National Breast Cancer Research Foundation
While breast cancer is the second leading cause of cancer death in women, men are also at risk.

The NBCF estimated 2,670 men will be diagnosed with breast cancer this year, and approximately 500 will die from the disease.
The NBCF promotes early detection through self-exams and scheduling clinical exams and mammograms. In addition to early detection, the foundation encourages the adoption of a healthy lifestyle complete with a healthy diet, a healthy weight and exercise.
It was in the face of stark breast cancer statistics like these that Penske Pink Out was born.
A Pink Movement
The first Penske Pink Out was in 2015 and involved 200 associates in four Penske districts. The event grew each year as more associates learned about it. This year, 10,284 Penske Logistics and Penske Truck Leasing associates will participate.
Each day during October, Seaman has shared breast cancer information with participants who, in turn, shared the information with other associates at gatherings, including shift huddles.
In Penske's Columbus, Ohio District, technicians traded in their yellow safety vests for pink ones and pledged to wear the vests every day in October to promote breast cancer awareness.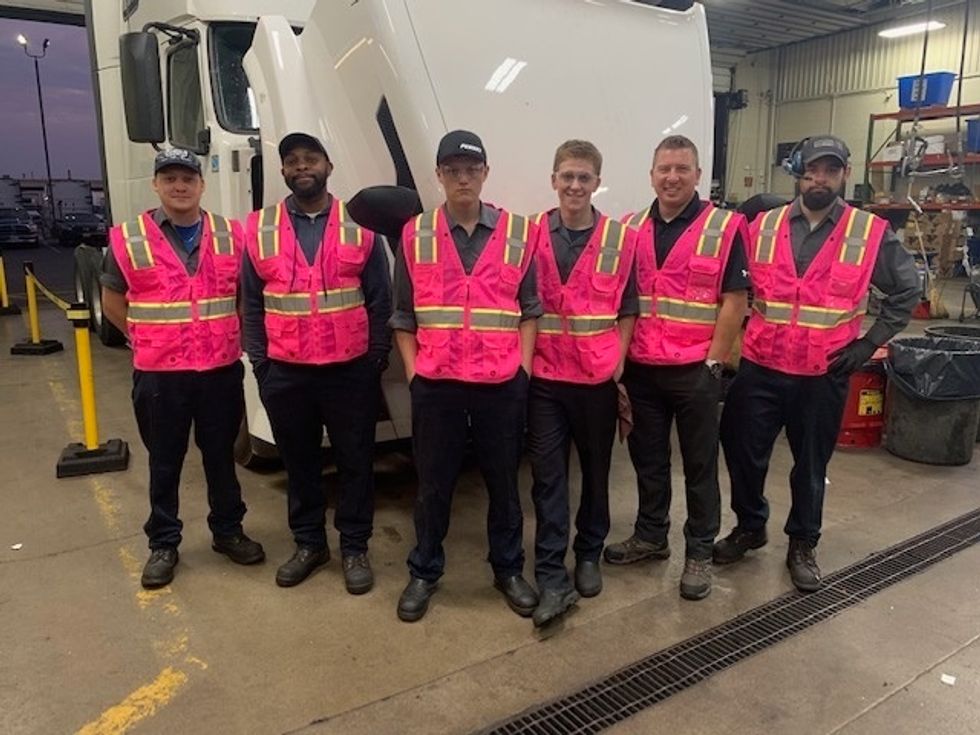 Road to a Cure

This year, nearly two dozen associate-led teams participated in the American Cancer Society's Making Strides Against Breast Cancer walks. To date, they have raised more than $20,000 to help find a breast cancer cure.
In Ontario, Canada, the "Penske Peaches," made up of associates from across the Penske's Toronto District, raised nearly $4,500 for breast cancer research as part of the CIBC Run for the Cure at the University of Toronto's Mississauga campus.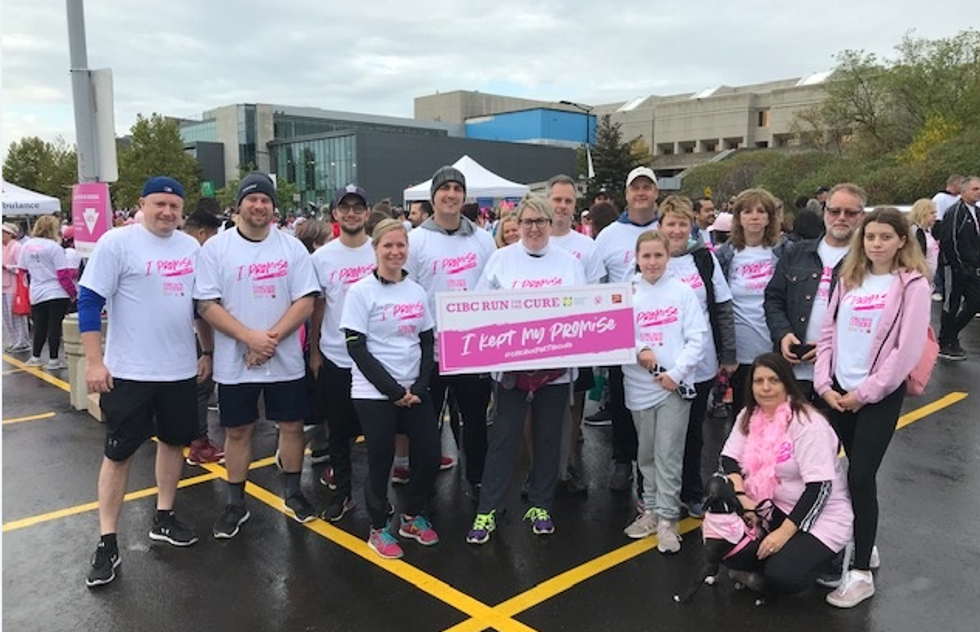 One in eight Canadian women are affected by breast cancer, and it is the most commonly diagnosed cancer among Canadian women, according to the Canadian Cancer Society (CCS).

The CIBC Run for the Cure raises money for the CCS and is the largest single-day, volunteer-led event in Canada, according to the organization.
Penske's Western region is hosting a month-long fundraiser for the NBCF, which has raised nearly $8,000 so far.
The company's Maintenance associates, as well as associates in Washington, D.C., are raising funds for the Susan G. Komen Foundation.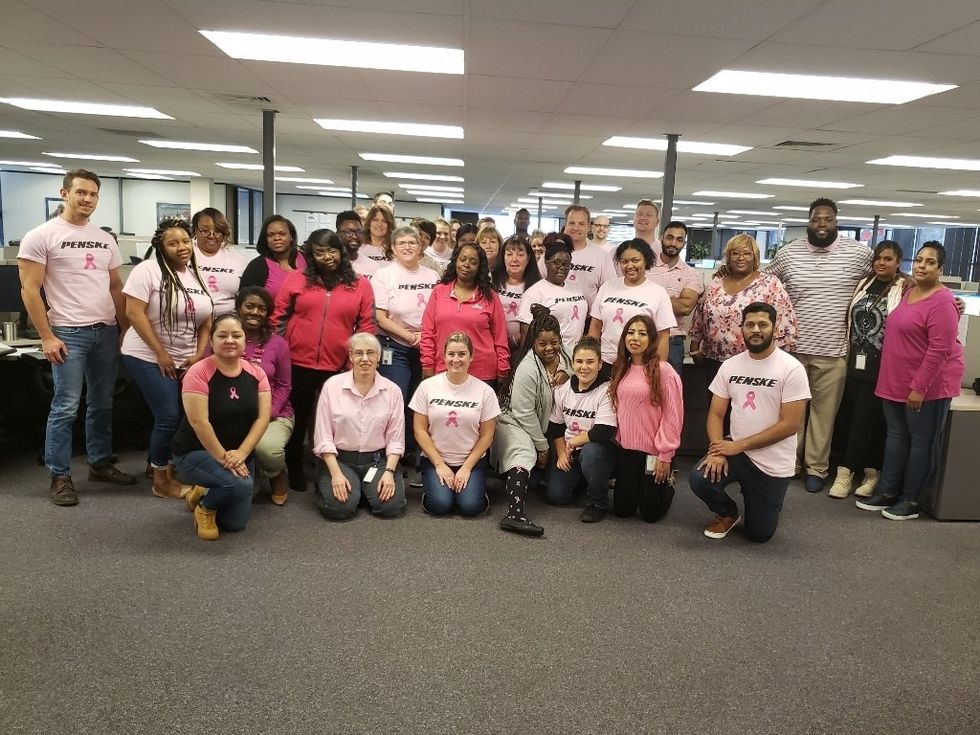 Associates at Penske Logistics' Dearborn, Michigan, location are observing "On Wednesdays We Wear Pink." Each Wednesday in October, associates wearing pink are counted. At the end of the month, the total number will be turned into a donation to the American Cancer Society.

Throughout the day, locations across the country will have food-inspired events, including an awareness breakfast, cookouts, a cook off and pink dessert contests.
Fueling Volunteerism
Yet, some of the most poignant events are the ones touching associates' local communities.
In Penske's North Chicago, Illinois District, associates joined with Prospect High School to raise funds for Northwest Community Hospital's Gift-A-Mammogram Program, which provides screenings for those who cannot afford them.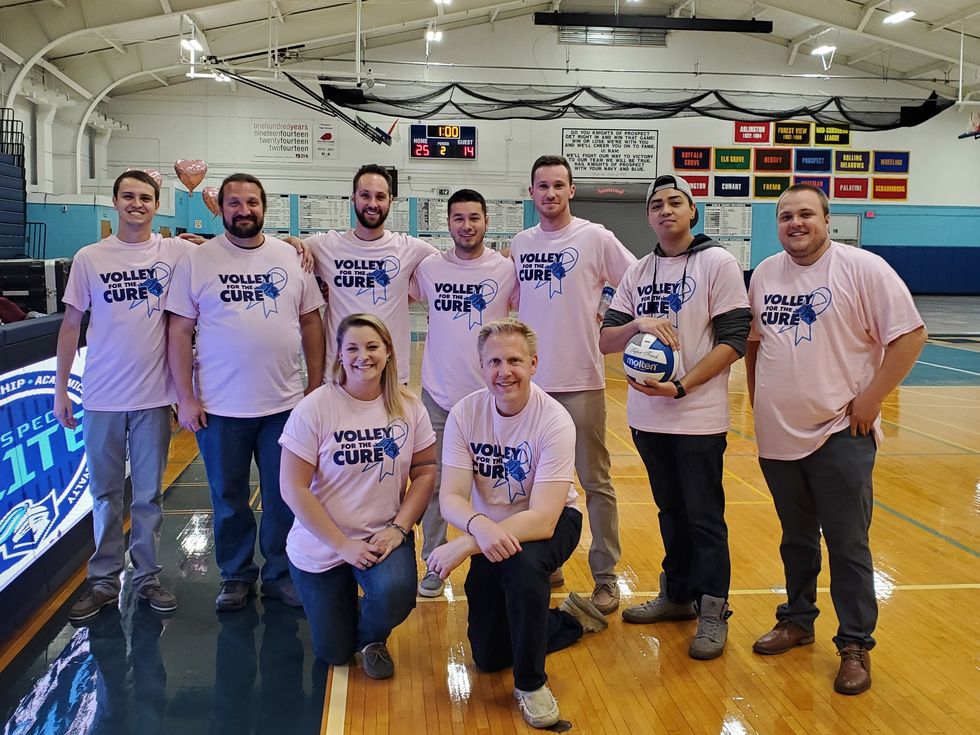 Associates in Grand Rapids, Minnesota, are raising funds for Pink Ribbon Riders, a local non-profit that provides financial assistance to men and women battling breast cancer.
In Montgomery, Alabama, associates are making care packages for the Cancer Wellness Foundation of the River Region to benefit cancer patients undergoing chemotherapy treatments.
Jackson, Mississippi, associates are fundraising on behalf of Sisters Network, Inc., a national African American cancer survivors' organization in Houston, Texas.
As much as the Penske Pink Out movement is about awareness, it is also about supporting everyone along each stage of their breast cancer journey.
A Pink Embrace
For Stephenie Barnes, a fleet maintenance supervisor in Louisville, Kentucky, participating in Penske Pink Out was a chance for her to use her story of early detection and breast cancer survival to inspire others.
"I encouraged my team to participate in Pink Out," Barnes said. "I told them it was very near and dear to me because I had experienced it."
With no history of breast cancer and no genetic markers, Barnes thought she was at very low risk. A mother of two small children, Barnes was in great health before her diagnosis.
Yet, a chance discovery of a spot on her breast eventually led to a breast cancer diagnosis and a mastectomy a few short months later. Now two years removed from her initial diagnosis, Barnes has become a staunch advocate for early detection and breast cancer screenings.
"It doesn't matter what kind of risk you have. You should always get checked out," Barnes said.
After learning about Barnes' breast cancer journey, Tina Pawson, a rental sales representative in Louisville, decided to celebrate her co-worker, right down to presenting her with a pink sash.
"When I was asked by our district manager to handle Penske Pink Out this year, I started getting things together and brainstorming ideas. Stephenie came over to me and said she had breast cancer. I had no idea," Pawson said. "I purchased a sash for her, and all of this will resonate around her to show her that we support her as a district."
For her part, Barnes said she was really touched by how much her co-workers care.
It's that kind of outpouring of support that Seaman said will be the legacy of Penske Pink Out.
By Bernie Mixon
Back to News & Stories