Back to News & Stories
National Work Zone Awareness Week Kicks Off April 20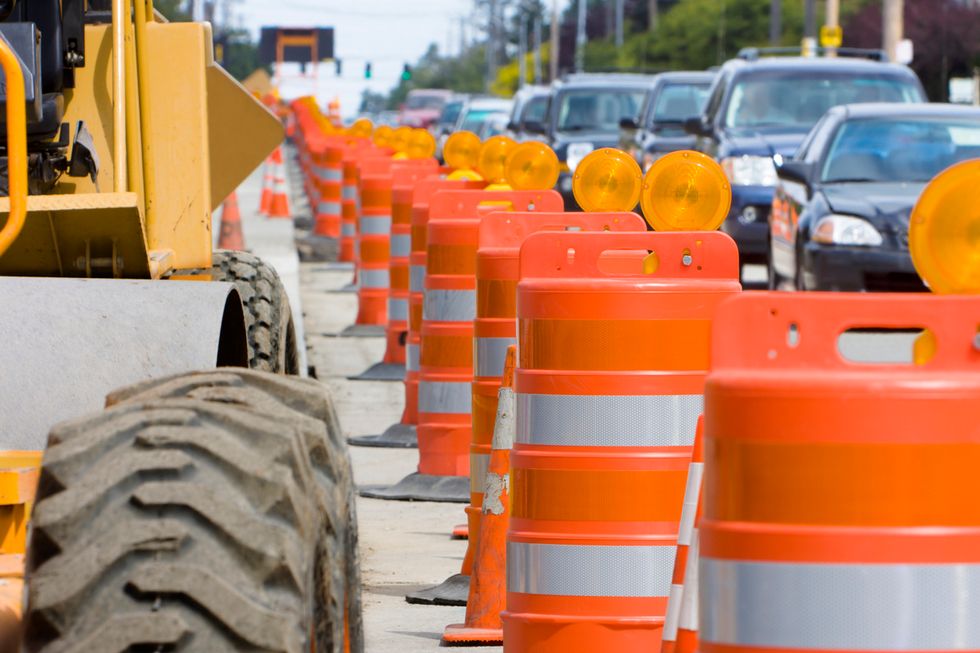 For more than two decades, the Federal Highway Administration (FHA) has designated one week each spring as National Work Zone Awareness Week; and Monday, April 20, marks the beginning of this year's campaign.
---
Whether or not you're a professional truck driver, work zones can act as an obstacle on your journey, and when not navigated properly, could result in negative consequences.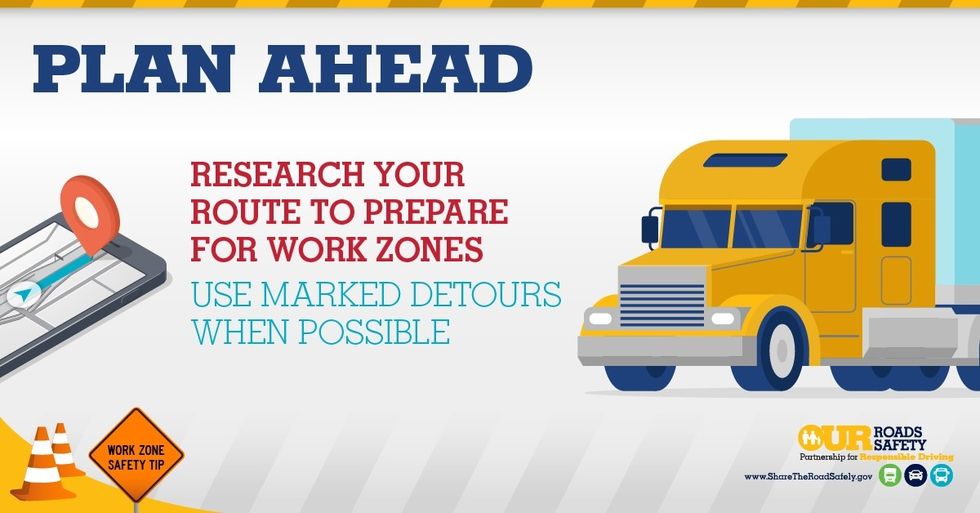 Photo Credit: The Federal Motor Carrier Safety Administration
Speeding or distracted driving in and around work zones can put roadside workers, other drivers and yourself in danger. So if you are approaching a work zone on your route, it's important to know what safe driving behavior looks like.

The FHA offers these safe driving tips for all motorists – including truck drivers – when traveling through work zones:
Be prepared. Before leaving, find the latest traffic information on your route. If you see a work zone, plan accordingly or reroute to avoid it.
Wear your seatbelt. It could save your life in the event of an accident.
Stay focused. Keep your eyes on the road and anticipate new traffic patterns.
Be alert. Be aware of what's going on around you, including other drivers.
Slow down and don't tailgate. It is important to obey the work zone speed limit and to keep a safe driving distance from the vehicle in front of you.
Obey road crews and signs. Barrels, cones, signs, flaggers and other workers in bright-colored vests are there to help you safely travel through and around the work zone.
Watch for workers. More than 120 workers died in work zone crashes in 2018, according to the 2017 and 2018 Census of Fatal Occupational Injuries, U.S. Department of Labor and Bureau of Labor Statistics.
Share the road. Many states have move-over laws requiring drivers to allow work crews and official vehicles to pass.
Use caution around large vehicles. If you're driving a large truck or around them, remember that larger vehicles have a slower reaction time when it comes to slowing down.
Remember, protect everyone. Everyone's safety is paramount.
The FHA announced that this year's theme is "Safe Work Zones for All: Protect Workers. Protect Road Users." For more information on work zone safety, visit the FHA website.
By "Move Ahead" Staff
Back to News & Stories