Back to News & Stories
Penske Supports 8th Annual Tree Day in Tennessee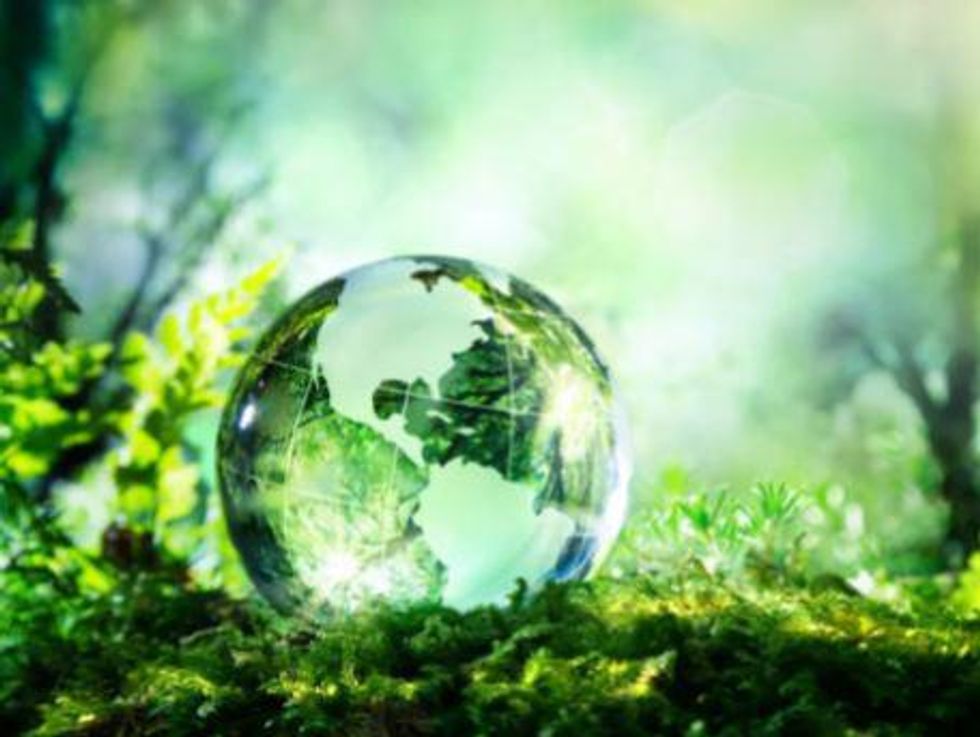 Tennessee's tree population – weakened by a series of challenges both natural and man-made – will receive a much-needed boost thanks in part to Penske Truck Rental.
---
Nearly 75,000 baby trees will be planted across the state on Saturday as part of the Tennessee Environmental Council's eighth statewide Tennessee Tree Day (TTD).
Seven Penske rental trucks transported the seedlings to holding areas in 10 locations across the state, where they will wait to be claimed by about 15,000 volunteers who will plant the baby trees in yards, farms and other locations.
"Tennessee Tree Day is enormously popular. I am amazed that every year thousands of new people come to participate. There is no end to the well of interested people who want to plant trees," said Jeff Barrie, CEO of the Tennessee Environmental Council (TEC), a nonprofit dedicated to increasing public awareness about the value of trees and their contribution to the health of the environment.
Benefits of a Healthy Tree Population
Fast beyond their aesthetic value, trees enrich the environment and add value to communities. Trees provide shade that helps cool communities, making it a more pleasant experience for those living in them.
"We also know that trees produce a significant amount of oxygen that enable animals and humans to live," Barrie said. "We breathe in oxygen and breathe out carbon dioxide, and trees do the opposite. It is a great symbiotic relationship upon which all life depends."
In addition, trees help with stormwater runoff during flooding. "We like for people to plant trees near waterways for that reason," said Cynthia Hernandez, Tennessee Tree Program Manager.
In recent years, ice storms, tornadoes and housing development have all impacted the tree canopy in Tennessee. "The natural disasters alone are the leading cause of tree death and tree loss," Barrie said. "We think at the very least we need to do our part to replace the trees that have been lost."
Driving Community Service
This is the third year that Penske's Nashville location has provided trucks for Tennessee Tree Day. The trucks were loaded up this week with 15,000 trees each for transport to locations across the state. It's the equivalent of 170 acres of tree canopy being transported in each Penske truck, Barrie said.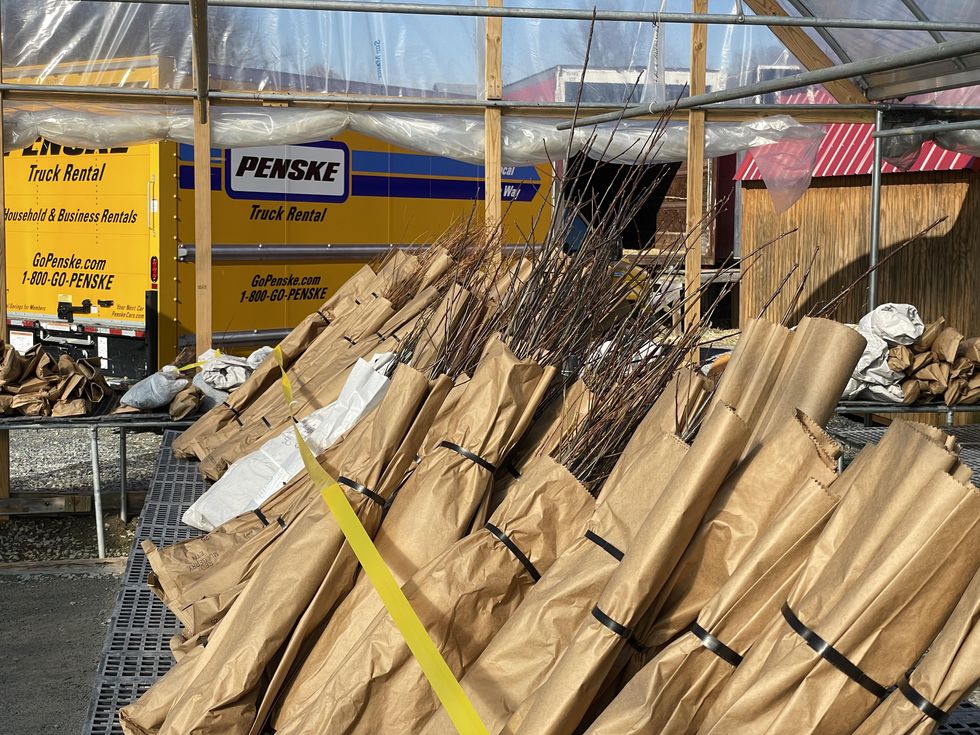 Penske truck delivers 10,000 trees to Evergreen Nursery in Johnson City, Tennessee.
The trucks have played an important role in the success of TTD.
"Penske, for the past three years, has been very generous in supporting the event by an in-kind contribution of trucks," Barrie said. "It makes our event possible. It would be much more expensive if we didn't have that support from Penske."
Volunteers will plant 12 tree species native to Tennessee: Bald Cyprus, Eastern Redbud, Gray Dogwood, Hybrid Chestnut, Northern Red Oak, Nuttall Oak, Pawpaw, Pecan, Red Mulberry, Shagbark Hickory, Shellbark Hickory, Virginia Pine and Wild Plum.
The trees are bare-root seedlings, which means they have no soil at the root. The seedlings are kept in bags during the transport process to protect them during the trip to one of 10 hubs across the state.
While young trees are more resilient, and weather the transport and transplanting process better, it is important to plant the seedlings as soon as they are removed from the bag to prevent their roots from drying out.
Impact on Future Generations
TEC has aided in the planting of nearly 742,000 trees across Tennessee since 2007 and the nonprofit has a goal of planting a million trees by 2025.
When mature, the tree planting will result in 8,500 acres of new tree canopy providing wildlife and pollinator habitat, 11 million tons of carbon dioxide captured, 26 billion gallons of rainwater filtered, and oxygen produced for more than 2 million Tennessee residents every year, according to TEC.
Yet, another important benefit is planting a seed of conservation in the minds of the next generation of Tennessee residents.
"The greatest thing is families will watch the trees grow as their kids grow. And those trees will be on their property for decades and perhaps generations," Barrie said. "They will reap the benefits of the trees they plant."
"One of the best ways people can help the environment and the community is to plant a tree," Barrie said. "Penske makes it doable and affordable for us to do this for thousands of people in Tennessee, so we greatly appreciate the support."
Visit www.tectn.org/tennesseetreeday for more information about the event.
By Bernie Mixon
Back to News & Stories