Back to News & Stories
Penske Truck Leasing Supports Skilled Trades at 2022 SkillsUSA National Conference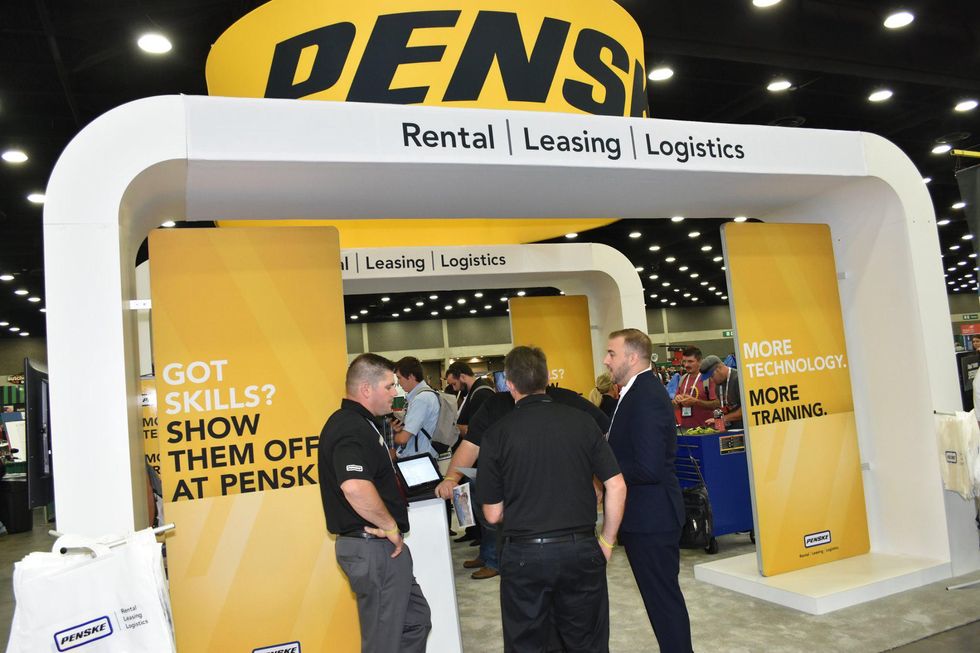 For the eighth-straight year, Penske Truck Leasing will be participating in the SkillsUSA National Leadership and Skills Conference (NLSC). Taking place from June 20-24 in Atlanta, Georgia, Penske will be connecting with aspiring technicians to reinforce the importance of their work to the industry and to promote career opportunities that are available with the company. This year will mark Penske's first as an official sponsor.
---

SkillsUSA
SkillsUSA is a national organization serving teachers, and high school and college students who are preparing for careers in technical, skilled, and service occupations. As part of the national conference, more than 6,500 students who were state champions participate in hands-on competitions in more than 100 trade, technical and leadership fields.
"These students are the best of the best in their skilled trade – in the nation," said Rick Labadie, Director of Staffing – Technician Hiring. He added that by helping with judging during the competition, "We experience first-hand how they perform. They have to troubleshoot the issue, whatever error code we put on the truck."
Penske will be an exhibitor at booth B432 – just across from the diesel competition. There will be daily drawings for prizes, such as a Snap-on toolbox, an Oculus, Team Penske-signed miniature race helmets and die-cast racecars, Apple products and gift cards.
This year, Penske has donated the use of five Freightliner tractors for the event's Live Engine station where its fleet maintenance experts will judge the Shop Skills competition. NLSC attendees are also able to experience a live training session from three expert Penske technicians during "The New Face of Transportation" presentation. The expert technicians will feature the current landscape of fleet maintenance and technology, highlighting the company's latest project in fleet technician training, Penske XR.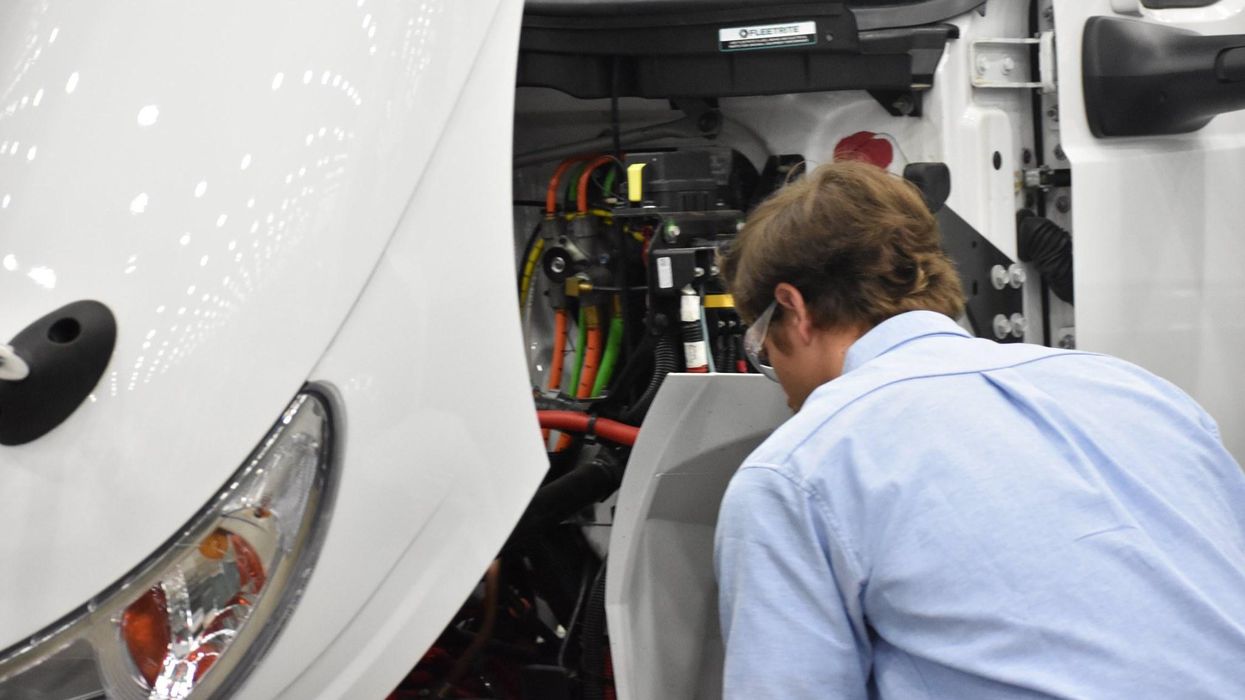 SkillsUSA Live Engine Competition
Penske lead technician, Shawn Teal reminisced over his time competing in the diagnostic portion of the 2015 SkillsUSA competition: "I knew exactly what to do, and when to do it – and did it as fast as I possibly could."
"You learn twice as fast and retained it," Teal said, explaining that when he went to work each day, he would see the real-world application of the things he was learning in the classroom. Teal graduated from Minnesota State Community and Technical College in May 2015 and went on to place sixth in the diesel competition at the 2015 SkillsUSA. Since joining Penske in 2013, he's been promoted several times and is now lead technician at Penske in Fargo, North Dakota.
As a lead technician for Penske Truck Leasing, Teal is agile and efficient in detecting truck issues, and getting them back on the road.
Since Penske Truck Leasing provides comprehensive fleet maintenance, his wide-ranging experience served Teal well when he was competing in at NLSC seven years ago. To get there, Teal won the Minnesota state competition, competing in hands-on tests against top diesel technician students from across the U.S. "At each station of the state competition, you didn't know the skill level of your opponents, but you did your absolute best the quickest way possible," he stated.
"Every day is a new challenge," Teal said. "That's the best part about working at Penske."
Labadie said the conference is a good platform to encourage technical career opportunities to students and demonstrate the importance of skilled trades. In addition to diesel technicians, NLCS features a wide variety of careers, including electronics, computer-aided drafting, precision machining, medical assisting and culinary arts.

SkillsUSA Media Kit
"As Penske continues to grow, our fleet size continues to grow," said Labadie. "As our fleet grows, we have a need for more talent, and what better place to find great talent than at SkillsUSA."
The Penske fleet count is currently 381,600 and continues to grow.
"To keep up with the Penske growth, we need to hire an additional 5,000 diesel maintenance technicians per year – for the next few years," continued Labadie.
Teal's advice for 2022 competitors? "Don't let it intimidate you. The competition can get intense – so take the challenge head on and have fun out there!"
"You get students who are there with their families. They're cheering on their brother or sister," Labadie said. "That's our next generation of people coming into our industry. It's an opportunity to build relationships with students, schools and industry leading supporters."
For information on diesel technician job openings and other career opportunities with Penske, visit https://penske.jobs/.
Back to News & Stories