Back to News & Stories
​Stars, Stripes and Safety Tips – Best Practices for an Independence Day Move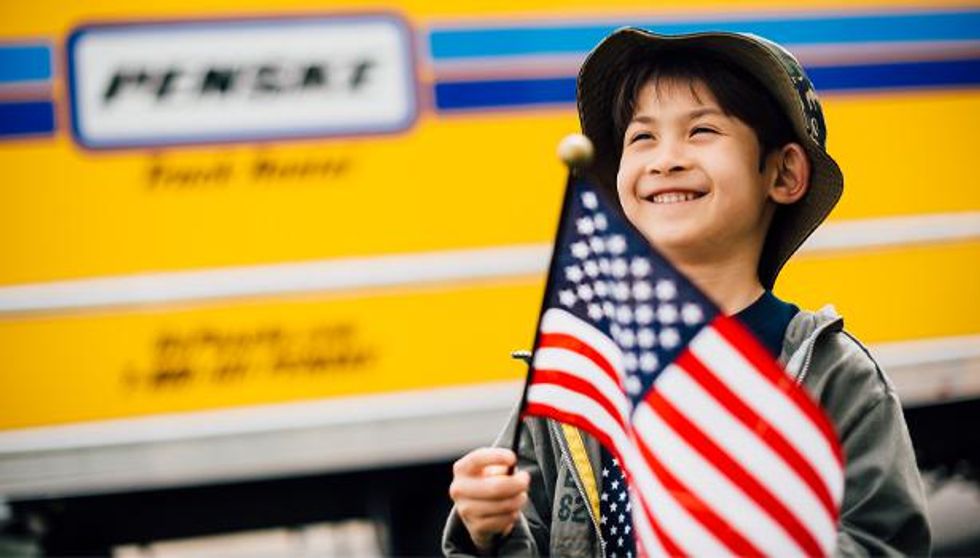 Make moves this Fourth of July.
---
But not just any move – the BIG move. With a long, holiday weekend ahead, use these tips from Penske Truck Rental to ensure a safe, successful and celebratory Independence Day move.
Plan for Traffic on Moving Day
Holiday weekends are notorious for travel – particularly traveling via car. While bumper-to-bumper traffic can be frustrating, it's important to take your time, stay calm and remain safe on the road at all times.
AAA recommends these tips to avoid aggressive driving, especially in heavy traffic:
Maintain adequate following distance
Use turn signals
Allow others to merge
Use your high beams responsibly
Tap your horn if you must
Stay Cool in the July Heat
Experiencing extreme July heat? Penske Truck Rental and the Centers for Disease Control and Prevention (CDC) recommend taking precautionary measures. Stay hydrated, always look for a shady spot to park your moving truck and be aware of the signs of heat-related illness.
The CDC advises to take extra precautions if children and pets are involved in your Fourth of July move:
Don't leave infants, children or pets in a parked car – even if the windows are cracked open.
To remind yourself that a child is in the car, keep a stuffed animal in the car seat. When the child is buckled in, place the stuffed animal in the front with the driver.
When leaving your vehicle, check to be sure everyone is out. Do not overlook any children who may have fallen asleep during the ride.
Additionally, a moving truck's box can reach a temperature of 125 degrees Fahrenheit/51 degrees Celsius. It's important to be careful what you pack. Belongings, such as candles, plastics or other such items, may melt or warp. You should also refrain from packing food in the box to avoid spoilage.
Avoid Fireworks, Grills and Other Hazardous Cargo
Save the fireworks shows for after your move.
Penske prohibits carrying or hauling hazardous cargo, like fireworks, in their moving trucks. Penske also doesn't allow moving full gas tanks, propane tanks, paint thinners, pesticides, fertilizer, charcoal and lighter fluid.
Penske recommends purging your inventory of old paints and solvents – they, too, can be hazardous if spilled.
Are you planning a summer move? Penske Truck Rental offers free unlimited miles on all one-way truck rentals, discounts for AAA members, college students and members of the military as well as packing supplies and 24/7 roadside assistance. Are you ready to make a reservation? Visit the Penske Truck Rental website for more information.
By Nicole Forktus
Back to News & Stories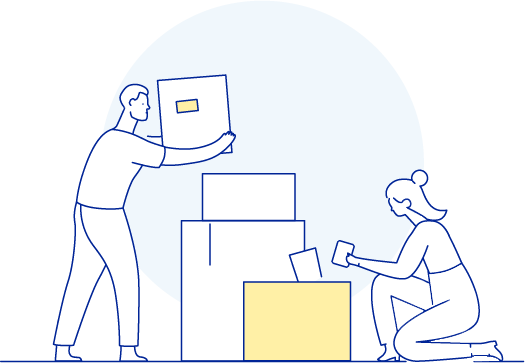 Plan Your Move
You've decided to move. Now what? We have the planning, packing, loading, and driving tips you need to make your move a success.
Explore Now
Related Articles