Back to News & Stories
Tenth Edition of Penske's Annual Top Moving Destinations List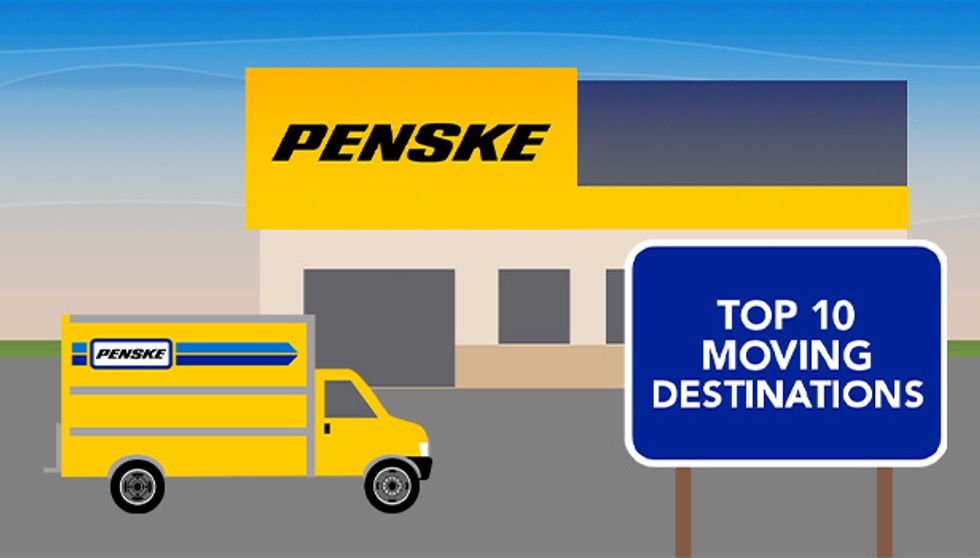 Penske Truck Rental has released its 2019 list of Top Moving Destinations and for the first time in ten years, a new city has taken the number one spot. Phoenix, Arizona, has been named the top moving destination in the United States on the global transportation company's annual list.
---
Since 2010, Atlanta had ranked number one on Penske's list of cities seeing the most inbound truck rentals. Phoenix has historically ranked in the top three cities, but has now officially surpassed Atlanta.

The Top 10 cities of 2019 ( previous year ranking):
Phoenix (2)
Atlanta (1)
Tampa (3)
Denver (5)
Orlando (4)
Charleston (8)
Houston (6)
Raleigh (new)
Nashville (new)
Austin (9)
For the first time in recent years both Portland, Oregon, and Las Vegas, Nevada, have fallen from the list. While Raleigh, North Carolina, and Nashville, Tennessee are making their debuts on the ranking.
Interestingly, Sun Belt cities have taken the top three spots on the list every year since its debut in 2010. In 2019, only one city, Denver, is outside of the Sun Belt.
Now in its tenth year, Penske has been compiling the list using analysis of one-way consumer truck rental reservations made via the company's website, calls to its 1-800-GO-PENSKE call center and through one-way reservations made at Penske's over 2,500 truck rental locations.
Back to News & Stories