Back to News & Stories
Tips for a Happy Independence Day Move

Many Americans will take advantage of the long Fourth of July weekend to move to their new homes. Penske Truck Rental offers these tips for a safe, happy and patriotic move.
---
Caution: Heavy Traffic Ahead
Fourth of July weekend is one of the busiest times of the year to travel in the U.S., according to AAA. With the expected increased traffic following the lifting of COVID restrictions in many states, it makes sense to take extra precautions on the road while driving and giving yourself additional time to arrive safely at your destination.
"If you're driving a moving vehicle in those conditions and don't know the roads, be careful and take your time," Said Chuck Pagesy, director of safety at Penske.
The most effective way to avoid bumper-to-bumper holiday traffic: plan your move a few days before or after the Fourth of July, Pagesy advises.
Prepare for the Heat
If your area is experiencing July heat, Penske recommends taking precautions.
"Take a common sense approach to moving in the heat," Pagesy said. "Know the symptoms of heat exhaustion and heat stroke, drink plenty of water, and if you can – park the moving truck in the shade."
With a moving truck's box reaching a temperature of 125 degrees Fahrenheit/51 degrees Celsius, be careful what you pack. Belongings, such as candles, plastics or other such items, may melt or warp. You should also refrain from packing food in the box to avoid spoilage.
Keep Four-Legged Family Members Safe

The heat and the possibility of a long trip can be as daunting for your furry companions as they are for you, so take extra care when getting them to your new home safely.

"From a safety standpoint, it's best to leave pets out of a moving cab, so try to find other travel arrangements for them if possible," Pagesy said.

If you're traveling by car or moving truck, be sure to safely secure larger dogs, so they are unable to get into the front seat. You can crate smaller dogs.
Avoid Hauling Fireworks and Other Hazardous Cargo
Watching fireworks on the Fourth of July is a must, but remember: Penske prohibits carrying or hauling hazardous cargo, like fireworks, in any of their rental trucks.
Penske also prohibits moving full gas tanks, propane tanks, paint thinners, pesticides, fertilizer, charcoal and lighter fluid.
"If it's something that must be moved, be sure containers with hazardous liquids are sealed tightly and not moving around," Pagesy said.
Penske recommends purging your inventory of old paints and solvents, as they, too, can pose a hazard if spilled.
Are you planning a summer move? Penske Truck Rental offers free unlimited miles on all one-way truck rentals, discounts for AAA members, college students and members of the military as well as packing supplies and 24/7 roadside assistance. Are you ready to make a reservation? Visit the Penske Truck Rental website for more information.
By "Move Ahead" Staff
Back to News & Stories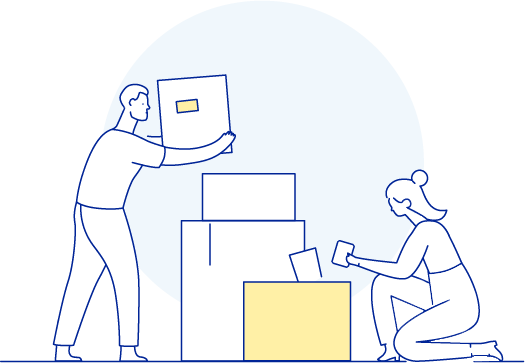 Plan Your Move
You've decided to move. Now what? We have the planning, packing, loading, and driving tips you need to make your move a success.
Explore Now
Related Articles