Back to News & Stories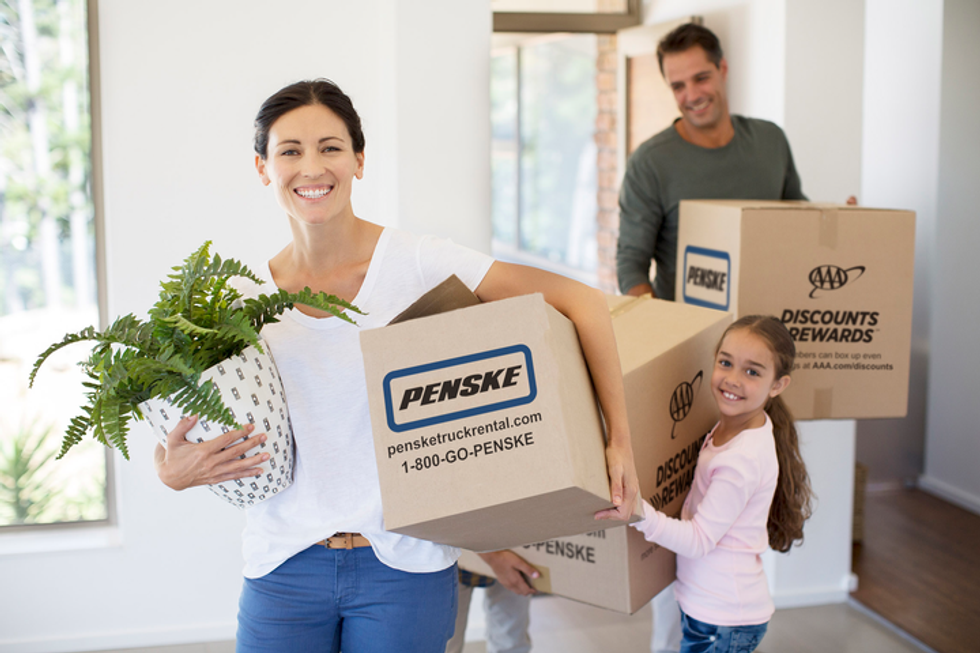 When you're moving into a new home, it's important to find the right tools for the job. Each moving situation is unique and requires a different approach, so these tips from Penske Truck Rental's moving experts will give you a better idea of what you'll need to move with ease.
---
Packing Up

Before you start packing, take a look at what you're taking with you. This allows you to estimate how many packing materials you'll need. Below is a list of common necessities for most movers.
Boxes
Packing tape
Protective wrap
Tie downs
Mattress covers
Box cutters
Packing paper
Box markers
Padlock
Penske Moving kits offer a simpler solution to selecting individual moving supplies. These kits provide everything you'll need based on the size of your moving truck.
Penske's Plan Your Move resource is a helpful tool that offers step-by-step directions to guide you through the planning stages of your move.
Selecting a Truck
Finding the right truck size depends on how much you need to move. Penske's moving experts have the following recommendations:
High roof cargo van – Up to one room
12 ft. truck – One to two rooms
16 ft. truck – Two to three rooms
22 ft. truck – Three to four rooms
26 ft. truck – Five to seven rooms
To take some of the guesswork out of finding the right truck, try the Penske Truck Wizard. This tool recommends the right truck size based on a custom checklist of all the items you're moving.
Still have questions? Penske's customer service team can offer recommendations to save you a lot of headaches. Call 1-888-996-5415 for experienced insight that can make your moving process a lot easier.
Finding the Right Hardware
Once everything is packed away and your truck is selected, the next item is to figure out which tools will offer the most help during your move.

Hand Truck – Hand trucks can haul multiple boxes at a time and help move heavy items with less effort. Each hand truck has a stair climber, so moving heavy items up a flight of steps will be less strenuous.
Furniture Pads – These protect your furniture from damage and dirt. They're also useful for wrapping large, fragile items. The number of pads you will need will vary based on the size of your rental truck.
Penske moving experts recommend the following:
12 ft. truck – 12 pads
16 ft. truck – 12 pads
22 ft. truck – 24-36 pads
26 ft. truck – 36-48 pads

Towing Equipment – In some cases, towing equipment may be the only way to move your car to your new home. Penske offers tow dollies and car carriers, but if you are unsure about what you need, this guide can help.
Safety First
Your moving truck should be equipped with a first-aid kit, but you should bring a few additional items to make your move safer.
Flashlight
Road cones
Flairs
Blankets
Overnight bag with extra clothes
An additional first-aid kit
Food and water

Need to rent a moving truck? Penske Truck Rental offers free unlimited miles on all one-way truck rentals, discounts for AAA members, college students and members of the military as well as packing supplies and 24/7 roadside assistance. Visit the Penske Truck Rental website for more information.
By John Moralis
Back to News & Stories