Welcome to Your New Home
Chicagoland headquarters more than 15 Fortune 500 companies and is a major publishing and distribution center. Beloved for its art and architecture, home of legendary sports teams and the best beef hot dogs in the country,The Windy City has something for everyone. The thriving music scene and comedy clubs are favorites among singles. With 29 lakefront beaches, Millennium Park, and the Loop downtown, the city is family friendly, too.
We Can Help You Get Settled
Moving can be a daunting task, even if it's just around the corner. We're here to help. Penske has many convenient truck rental locations in metropolitan Chicago. To get you started, the Penske Metropolitan Chicago Team offers these simple moving and driving tips for the do-it-yourself mover:
Moving Tips
Check the forecast to be prepared for Chicago's weather extremes and sudden storms in both summer and winter.
Double park to unload your truck, but be sure to leave room for traffic to get by in other lanes.
Pack and carry essential items including drinks, snacks, and a cell phone, in case of unexpected delays.
Driving Tips
Carry cash for toll roads in and around the city.
Watch for low-hanging branches on tree-lined streets.
Avoid Lake Shore Drive — trucks are prohibited.
We Offer Complete Service
Whether you're moving to a single-family home on the Southside, a loft in North River, or a suburb in any one of metropolitan Chicago's 14 counties, the Penske Metropolitan Chicago Team is ready to help.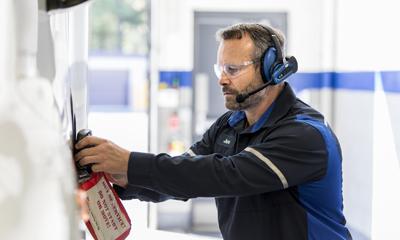 Don't just move. Move your career forward. Search and apply for open positions today.