Welcome to Your New Home
Dallas-Ft. Worth is a leading corporate center attracting residents from all over the United States. Home of America's Team (the Dallas Cowboys) and the world's best barbeque, the Metroplex has something for everyone. Billy Bob's and Gilley's honky tonks are favorites among singles. With four local lakes, two Six Flags parks, and the annual Texas State Fair, the region is family friendly, too.
We Can Help You Get Settled
Moving can be a daunting task, even if it's just around the corner. We're here to help. Penske has many convenient truck rental locations in the Metroplex area. To get you started, the Penske Metroplex Team offers these simple moving and driving tips for the do-it-yourself mover:
Moving Tips
Pack and carry essential items including drinks, snacks, and a cell phone in case of unexpected delays.
Call your Penske Metroplex area location to learn which routes prohibit trucks.
Stay cool in the heat and humidity by drinking water and taking breaks.
Driving Tips
Navigate carefully — many area highways have two names or change names without warning.
Be aware of the Metroplex roads' unusual, raised left-turn reflectors — hitting them can cause damage.
Take advantage of a brief driving orientation session when you pick up your truck.
We Offer Complete Service
Whether you're moving to a house in Dallas's historic Munger Place, an eco-friendly loft in Fort Worth's Six Points, or a suburb in any one of the Metroplex's 12 counties, the Penske Metroplex Team is ready to help.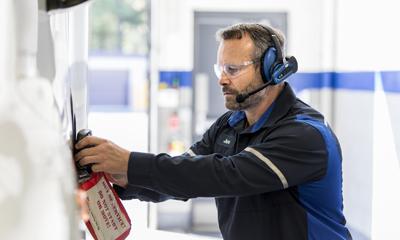 Don't just move. Move your career forward. Search and apply for open positions today.