Welcome to Your New Home
New York City is an international center for the arts, culture, fashion, business, and education. Home of the New York Yankees and the Statue of Liberty, The Big Apple has something for everyone. The diverse night life, colleges, and universities attract singles. The museums, parks, and shopping make it family friendly, too.
We Can Help You Get Settled
Moving can be a daunting task, even if it's just around the corner. We're here to help. Penske has many convenient truck rental locations in metropolitan New York City. To get you started, the Penske Metropolitan New York Team offers these simple moving and driving tips for the do-it-yourself mover:
Moving Tips
Pack selectively — living spaces in New York tend to be smaller than those in other parts of the country.
Ask the management of your new building for unloading and move-in regulations.
Pack and carry essential items including drinks, snacks, and a cell phone, in case of unexpected delays.
Driving Tips
Comply with local restrictions on trucks — most mapping software and AAA can provide truck routes to your destination.
Expect heavy traffic throughout metropolitan New York at all times.
Take advantage of a brief driving orientation session when you pick up your truck.
We Offer Complete Service
Whether you're moving to a condo in Manhattan, a house in the Outer Boroughs, or a suburb in any of the 21 counties of metropolitan New York, the Penske Metropolitan New York Team is ready to help.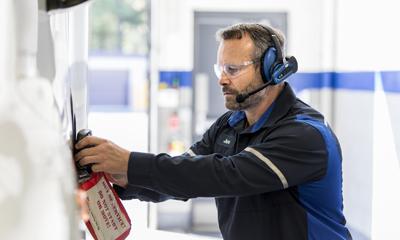 Don't just move. Move your career forward. Search and apply for open positions today.