The experts at Penske have a lot of experience when it comes to helping families move.
Moving your family can be expensive and stressful. Penske can help. We have rental moving trucks that are just right for moving a family, and a lot less expensive than hiring a moving company. We can also help relieve some of the stress of moving with tips on how to make your move easier for your kids and pets as well as planning, packing and driving your truck.
Choose the Right Truck
The right truck will make your move go that much more smoothly. Start by assessing how much you have to move. Remember, you may choose to donate, sell or throw out some items, so take that into consideration. Penske offers the following trucks, one of which will likely fit your needs:
5-7 Rooms. Our 26-foot rental truck is big enough to fit the average five- to seven-room home, while still being small enough that you can drive it with ease.
3-5 Rooms. If your family is a little smaller, our 22-foot rental truck may be perfect for you. This truck typically holds about three to five rooms' worth of belongings.
Smaller Moves. For smaller moves, Penske also offers vans, 12-foot trucks and 16-foot trucks.
Tips for Moving with Kids
Moving to a new home is exciting, but it can also be stressful, especially for kids. To help you prepare your children for a successful move, we've gathered these helpful tips.
Before Moving Day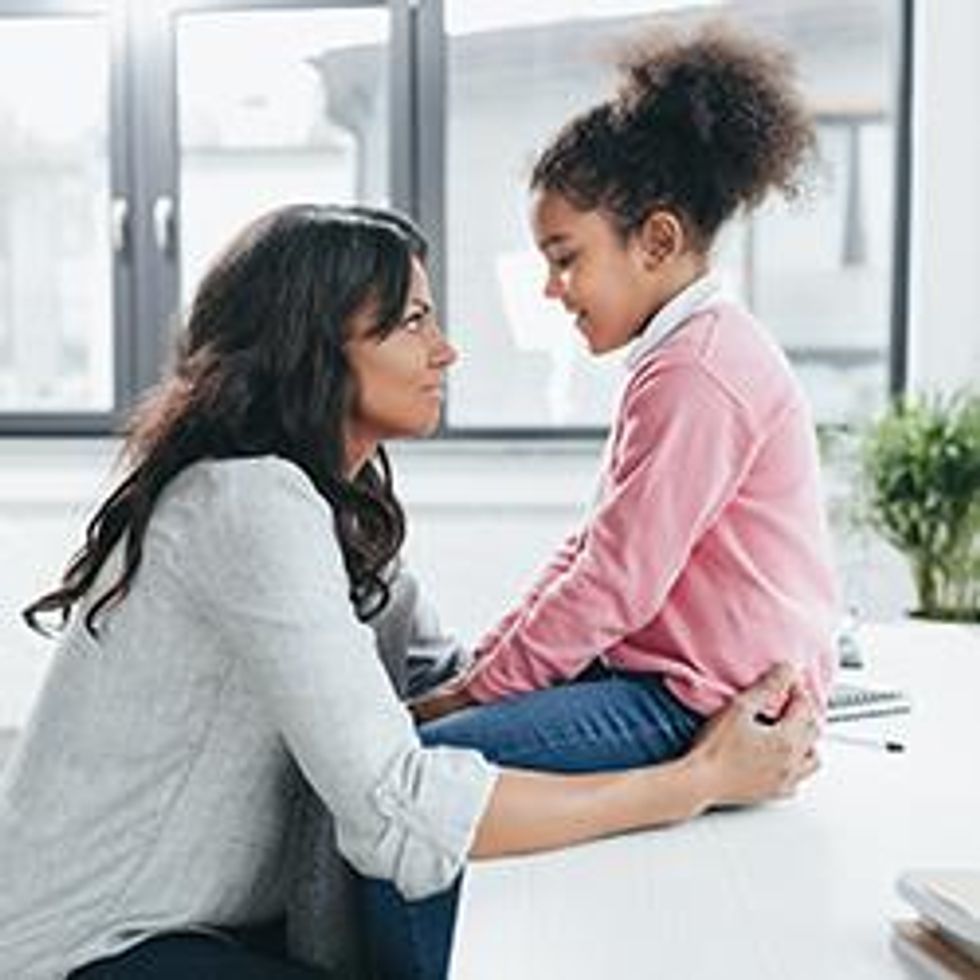 Discuss the move. No matter the reason for your move, it's important to prepare your kids by talking about it. Kids will want and need different information depending on their age. For instance, acting out a story with toys may help a toddler, while a teenager may respond to the idea of the move being practice for adulthood.
Plan for a new school. To avoid any glitches that could add to your child's stress, gather information the new school may need. This may include recent report cards or transcripts, birth certificate, and medical records.
Start planning their new space. Take pictures of their new room and let them start planning where their bed will go and what their new room might look like. Get them excited for the future.
Read books about moving. There are several children's books available that can help prepare kids for their upcoming move. Moving books for kids include The Berenstain Bears' Moving Day, by Stan and Jan Berenstain (for little kids), and Maybe Yes, Maybe No, Maybe Maybe, by Susan Patron, (for older children).
Make a memory book. Give your child a camera or a smartphone and let them take pictures of your house, friends, school and other favorite spots. Compile them all into a memory book that your child can take with them.
Let them pack a "moving day" box. The day of the move is going to be busy and stressful. Let your kids pick out a few special items to carry with them during the drive. And remember to include the essentials. You don't want to get on the road only to realize your child's comfort toy is in a box in the back of the truck.
Find some new friends. If your child is a member of a scouting or sports organization that has chapters around the country, you may be able to make connections before you move. Find the group that your child will be joining and contact them ahead of time. Maybe you can find some pen pals in your new town.
On Moving Day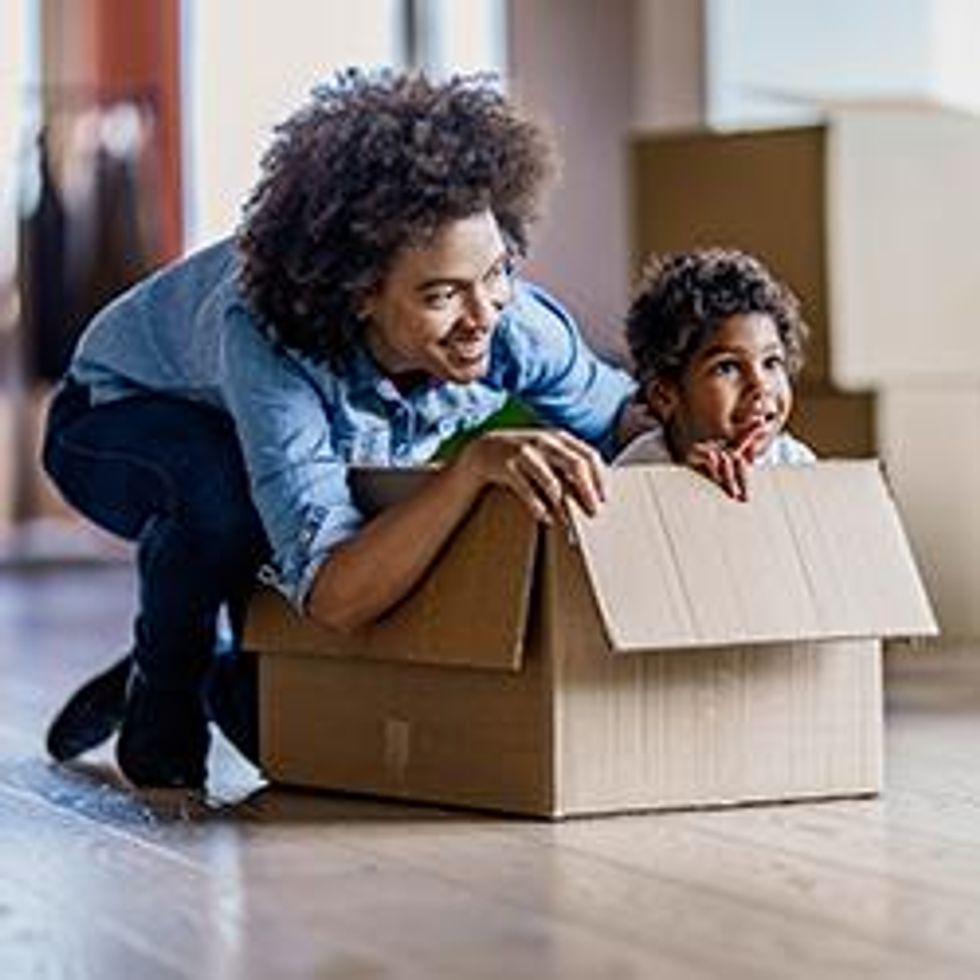 Keep kids safe. Moving day is going to be busy and probably a bit confusing. Have a plan to keep your kids safe and out of the way while the truck is being loaded and unloaded. You may want to designate a special "kids zone."
Keep sharp objects out of reach. Unpacking often involves scissors and other sharp objects. Be sure to keep these items out of reach of young children.
Remember your child's travel bag. Make sure they have enough snacks, books and games for the trip.
Let them unpack first. Help them build their new space and settle in while you get the rest of your new home in order.
Stay upbeat. This is a big day. Don't let your stress rub off on your kids.
Tips for Moving with Pets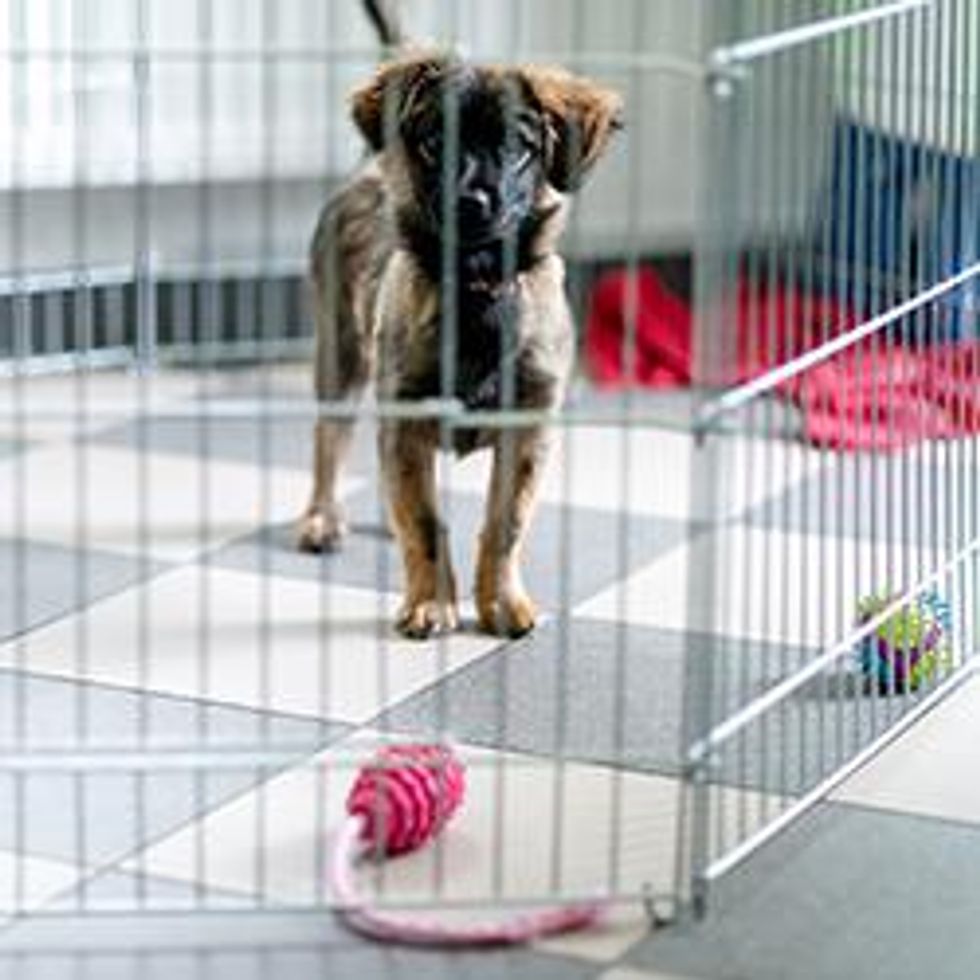 Pets are an important part of your family. Keeping them safe and comfortable during your move is essential. These tips can help make their move easier and safer.
Before Moving Day
Research emergency animal care centers or veterinary hospitals in the area you are moving to. Store their numbers in your cell phone so you have them when you arrive.
Consult a vet if your pet suffers from anxiety or gets motion sickness. There are medications available to make the trip more enjoyable for your pet.
Pack a travel bag for your pet. It should include food, water, treats, plastic bags and anything else that your pet may need for travel.
Buy new ID tags with your destination address. Before you head out on the road with your pet, be sure to add a tag to their collar with your NEW address on it and the number of the cell phone you will be using during travel. You might also consider microchip technology that has the full information about your pet placed on a chip under his skin.
Stock up. Make sure you have at least one week's worth of your pet's medications and food before the trip so you have some available at your new destination.
Make sure your pet is up to date with vaccines. Some states require a health certificate if you are crossing their state line. Almost every state requires a current rabies vaccine. Before you travel, find out what kind of paperwork your pet will need and make sure to pack it in their travel bag.
Research pet-friendly lodging. If you have to travel a long distance to your new home and run the chance of needing an overnight stay at a hotel/motel, plan ahead of time for a pet-friendly establishment.
On Moving Day
Keep your pet secured while loading and unloading the truck. Doors will be opening/held open, which are prime opportunities for pets to escape. This is especially important when you get to your new home, as your pet will not be familiar with the area.
Place your pet up front in the truck cab with you. Use a dog harness or crate your pet properly for the trip. Be sure your pet is securely leashed when not in the crate and pay attention to doors opening and closing. NEVER TRAVEL WITH YOUR PET IN THE BACK OF THE TRUCK.
Make sure collars are fastened securely. Double check that the new tags you purchased are attached to the collar.
Don't leave your pet in the truck unattended, especially on a warm day. Vehicles can act like an oven even on a mild day, and a pet can become overheated quickly. In the event your pet does become overheated, take them into an air-conditioned area if possible and use cool water to rub them down.
Remember your pet's travel bag. Make sure your pet has enough food and water during the trip. And don't forget their travel papers. Your vet can probably help you find out what health information you may need to have for each state through which you will be traveling.
When you arrive at your new home, unpack your pet's belongings as soon as you get there. These items would include bedding, food and water bowls, and toys. This will help your pet adjust as quickly as possible.
Helpful Family Moving Tips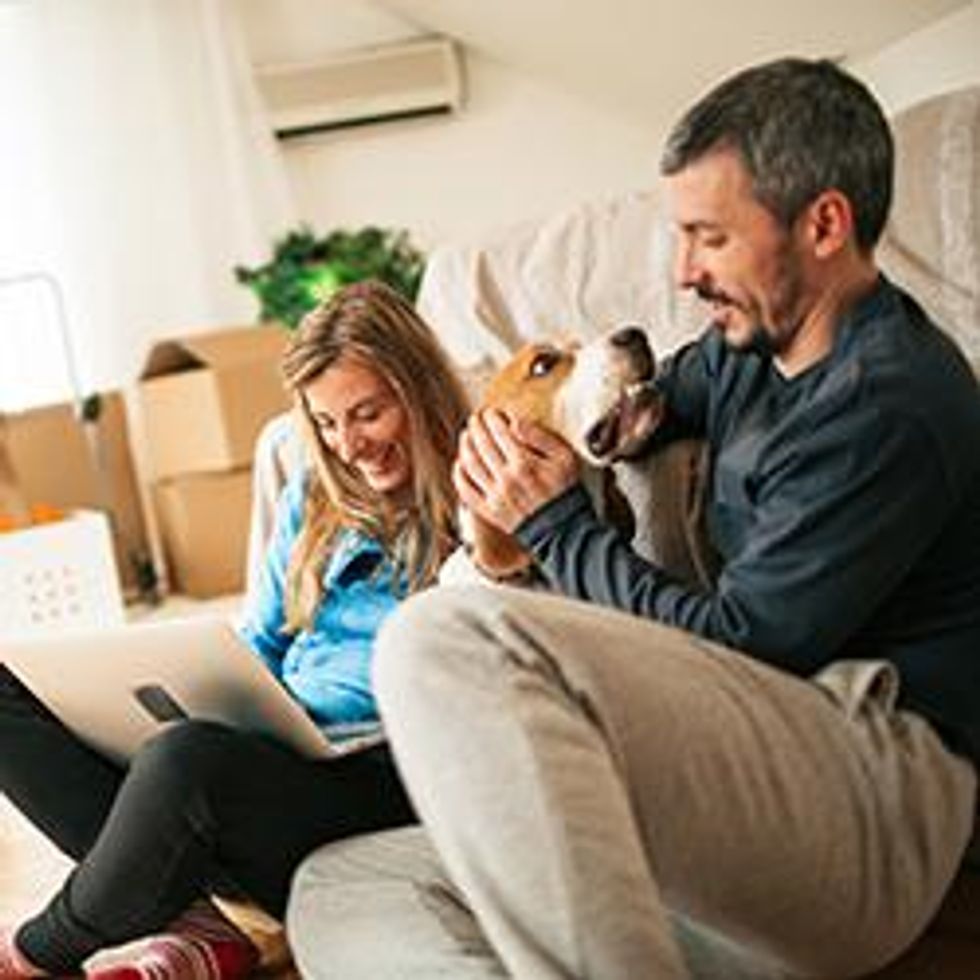 To ensure moving day goes smoothly, it's best to start preparing early. Here are some resources to help you get started.
Here to Help
Whether you're moving your family across town or across the country, you can count on the experts at Penske Truck Rental.
Kurgo
10% Off Dog Travel Products for Penske Customers. Learn More.