Support You Can Count On
You're never traveling alone with Penske. In the unlikely event of a breakdown, reaching out to the Penske 24/7 Roadside Assistance team is all you need.
Contact Penske for roadside assistance with your Penske equipment, such as a flat tire on your truck, mechanical problems, fluid leakage or more.
We'll work with our service network to get your vehicle back on the road as soon as possible.
Penske's Roadside Assistance is available around the clock, 365 days a year.
Call 1-800-526-0798 or submit a request through the Penske Truck Rental app.
For other emergencies, please dial 911 immediately.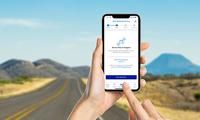 Connect with Penske's 24/7 roadside assistance team and monitor your request in real time.