Need a Truck?
We move people that move the world forward
For professionals who are entrusted with employee relocations, there's a lot riding on your choices. That's why we offer scalable solutions for the do-it-yourself mover. No matter what your allotted budget, we can provide you with cost-effective options.
It's easy to customize your moving program with:
Menu-based options for any size move
Packing supplies shipped direct to home
More than 2,500 rental locations nationwide
Moving specialists to help you with planning
Referrals for moving labor
User-friendly billing options including direct bill and lump sum
Whether you are relocating transferees across town or across the country, we have the options you need.
Contact Us
For more information call one of our employee relocation specialists at 877-280-4315 or email us.

Penske Truck Rental is a proud member of the Worldwide ERC®.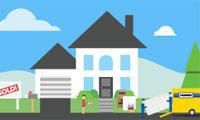 Take a trip through our network of moving supplies and services.