Back to News & Stories
Beat the Summer Heat with these Safety Tips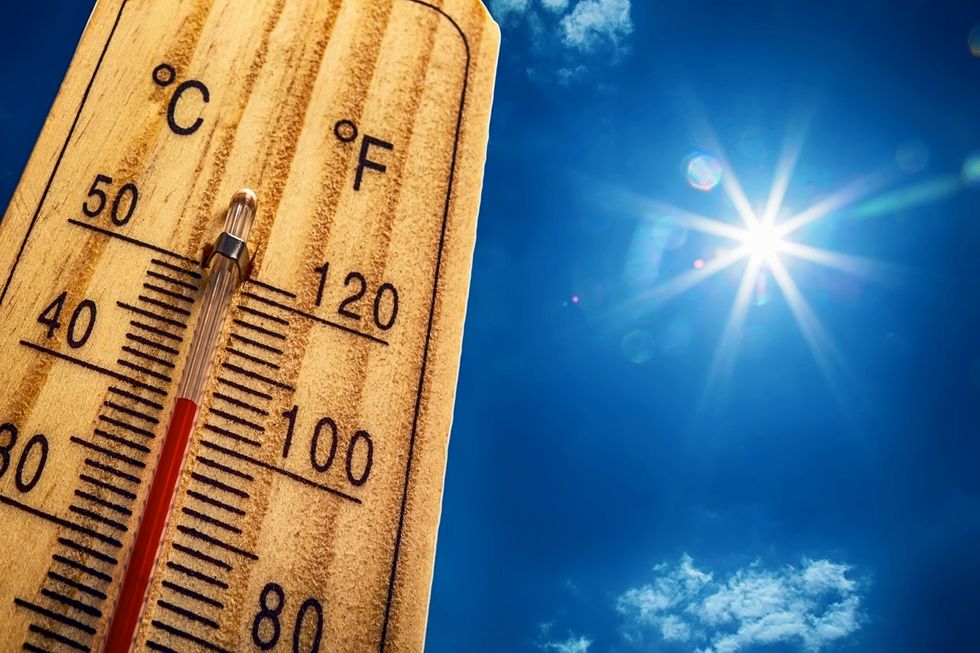 With summer in full swing, bright sun-filled days bring with them the promise of warmer temperatures and increased humidity, conditions that can affect bodies and vehicles alike.
---
For some, like professional truck drivers, mobile technicians and others whose work takes them into the elements, being prepared takes on a new meaning during a heat wave.
Penske has assembled some tips to help you keep your body and your fleet safe during periods of extreme summer heat.
"We have associates who are exposed to extreme heat or work in hot environments and may be at risk of heat stress," said Jason Herr, vice president of safety for Penske Logistics. "We encourage proper hydration and frequent rest to avoid an increase in the risk of injuries as it may result in sweaty hands, fatigue, and dizziness."
Preparing for Extreme Heat
Extreme heat occurs when there are two to three days of high heat and humidity coupled with temperatures reaching 90 degrees or more.
During periods of extreme heat, evaporation becomes problematic for our bodies, which must work harder to regulate its temperature. This extra effort can, in some cases, lead to death.
Those most at risk include older adults, children, and those who are overweight or sick.
Ready.gov has assembled some tips to help prepare for extreme heat:
Find air conditioning.
Avoid strenuous activities.
Wear light clothing.
Drink plenty of fluids.
Watch for heat cramps, heat exhaustion and heat stroke.
The website also provides tips on how to recognize the warning signs of heat-related illnesses, including heat cramps, heat exhaustion and heat stroke and how best to respond to each.
The Occupational Safety and Health Administration (OSHA) launched its own heat exposure awareness campaign – "Water. Rest. Shade." OSHA's website has tips for working in indoor and outdoor heat environments.
Our bodies are not the only machines impacted by extreme heat. The high temperatures and humidity can take a toll on commercial trucks as well.
Implementing a robust preventive maintenance regimen is the key to keeping your unit in peak condition.
Helping Fleets Beat the Heat
Penske's maintenance experts suggest the following steps to keep commercial units in top condition:
Professional truck drivers should perform pre- and post-trip inspections of the unit to detect any issues.
Check tire pressure more frequently. Use a gauge, and check when the tires are cold.
Heat decreases the life span of accessory drive belts like fan belts, and systems that are belt-driven by the engine such as the AC compressor and alternator. Inspect belts for cracks and wear. Make sure they are adjusted at the correct tension specified by the manufacturer.
Maintaining your batteries is critical. With today's newer emission engines, the placement of battery boxes under the cab and all of the aerodynamic components – especially with sleepers – battery failure rates are as high or higher in the summer as they are in winter. This should be a maintenance item that receives attention all year long.
It is a good practice at all times – but especially in the summer – to make sure to pressure-wash the fins of radiators and air conditioning condensers to make sure you remove the bugs and grime. You want to make sure that the surface is clean to keep good airflow through it.
At the regularly scheduled maintenance, make sure to pressure-test the entire coolant system, to check for leaks and make sure to test the cap at the same time.
Penske offers a variety of maintenance options to help keep your fleet and business moving. We can customize a contract maintenance program to meet your specific fleet needs.
For more information, contact one of our helpful maintenance experts or call 1-844-376-4099 to learn how Penske can help.
By Bernie Mixon
Back to News & Stories