Back to News & Stories
Fighting Hunger in North Dakota One Delivery at a Time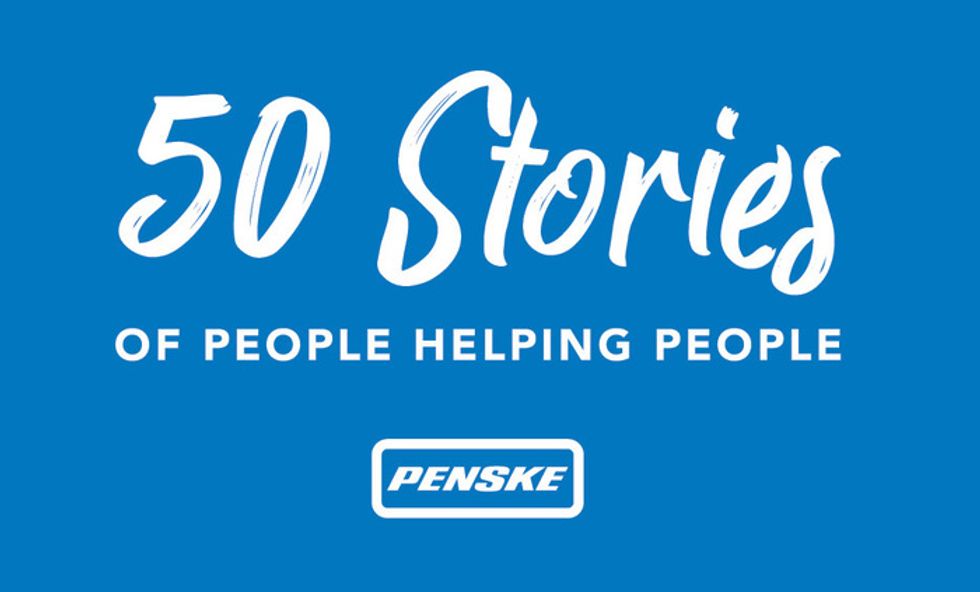 Editor's note: This story is part of our "50 Stories of People Helping People" series. As we celebrate Penske's 50th anniversary in 2019, we are spotlighting associates every Friday who are making a difference in their communities.
---
Penske associates have teamed up with the Great Plains Food Bank in Fargo, North Dakota, to help provide meals to the area's hungry.
As part of the food bank's Daily Bread program, surplus food that would normally go to waste is instead delivered to organizations served by the food bank.
Once a month, the associates pile into the food bank's truck and make the rounds to grocery stores, convenience stores, fast-food restaurants and sandwich shops to collect donations of prepared food and staples such as bread, meat and other items.
"Great Plains had a variety of volunteer opportunities that we could associate with, and we found Daily Bread, which was a good opportunity for everyone involved to volunteer," said Garret Hoffner, branch rental manager in Fargo, who organized the community service project.
The dedicated effort of volunteers, like Penske's associates, helped the food bank provide 2.8 million meals in the last year to people facing food insecurity.
Food Insecurity in North Dakota
Hunger can be a stark reality for some North Dakota residents.
"Whether it be the Daily Bread program or if they order food from us, we touch the lives of one in nine people in our state," said Ceili Haugtvedt, volunteer manager for the Great Plains Food Bank. "This program is a part of that."
As part of the Daily Bread program, Penske volunteers visit five retail food locations, checking to see if they have donations. "That's the surplus meals that didn't get sold by those stores," Haugtvedt said. "A lot of the time, it is bakery items or bread. Sometimes, we will get meat."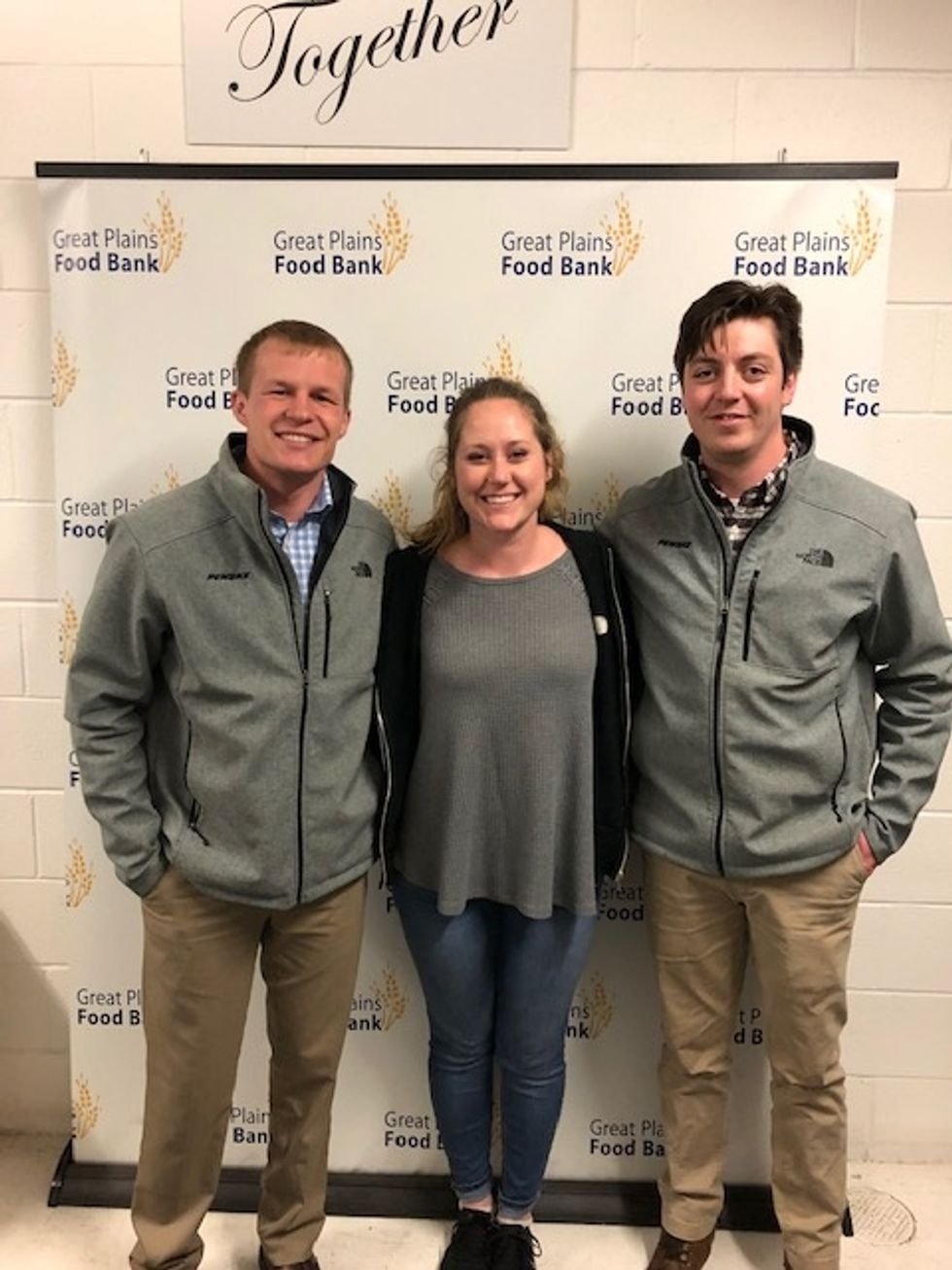 After the volunteers complete their rounds, the donations are delivered to local agencies served by the food bank, which are then able to select the food they need without having to make a special trip to the food bank.
"They deliver it directly to our agencies, so the agencies do not have to send another volunteer who would have to leave their facility when they could be helping to serve food," Haugtvedt said. "It takes out the middle man."
For the businesses that donate the items, it prevents an alternative to having the food go to waste and provides an opportunity for those businesses to help the community.
"A lot of these places want to help with real issues, but don't necessarily have the outlets to do so. This is one way they can partner with a local non-profit to better the lives of their community and help end hunger in our state," Haugtvedt said.
Driving Volunteerism
On Penske's route, any donations they receive are delivered to the Emergency Food Pantry and New Life Center.
For more than 40 years, the Emergency Food Pantry has embraced its mission of assisting families facing situations that lead to food insecurity. The Daily Bread program helps the pantry provide a wider variety of nutritious food to the families and individuals they assist.
"The amazing things we receive from the Daily Bread program tends to be the fresh items – deli sandwiches or fresh-cut fruit," said Stacie Loegering, executive director of the Emergency Food Pantry. "It helps bring those perishable foods to the people who need them most."
That sense of making a difference is what drew Penske's associates to explore volunteer opportunities in the Fargo community, Hoffner said.
"Our associates were excited about getting involved in the community," Hoffner said. "They continue to be excited because they are getting out more and finding other community service opportunities. It has been a steppingstone for Team Fargo, and it is good to see."
David Erickson, a management trainee in nearby Eagan, Minnesota, also volunteered with the Fargo team on a recent Daily Bread experience and enjoyed the feeling of helping others.
"We were able to work with a homeless shelter for a bit, and we were able to bring them food," Erickson said. "It felt good. I like to be able to make a positive impact on people's lives."
It is this sense of enthusiasm and dedication by the Penske volunteers that help to make the Daily Bread program a success.
"I think it is awesome when companies get involved because it is not just one person who is learning about the cause," Haugtvedt said. "Having companies like Penske to come in to support and partner with us is huge."
By Bernie Mixon
Back to News & Stories