Back to News & Stories
Florida Associates Help Raise Money for Technician's Daughter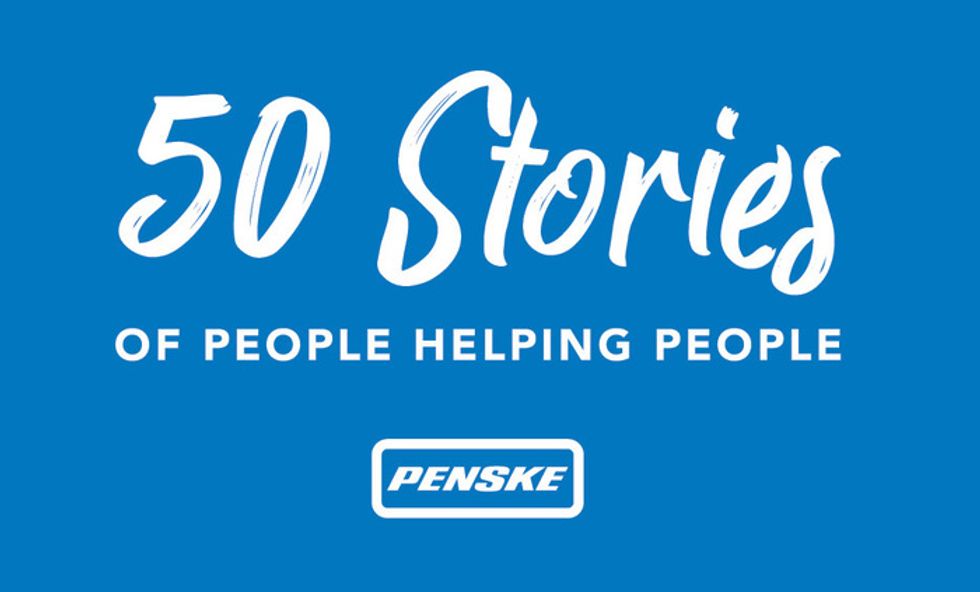 Editor's note: This story is part of our "50 Stories of People Helping People" series. As we celebrate Penske's 50th anniversary in 2019, we are spotlighting associates every Friday who are making a difference in their communities.
---
As seen in many places throughout the company, Penske associates often don't think of each other as co-workers, but as more of a family. And, when someone needs a little extra support, their work families are there to help.
A recent example of this can be traced to Tampa, Florida, where technician Gary Stone and his family were looking for financial assistance with getting his daughter a service dog.
Stone's daughter, Phoebe, looked to New Horizons Service Dogs, Inc. (NHSD), when it came time to requesting a four-legged companion. NHSD is a non-profit organization that provides trained dogs to people with a variety of disabilities, most of whom need mobility assistance, according to their website.
Phoebe had to interview with the facility prior to being placed with a dog. Once approved, as part of NHSD's process, she had to attend a two-week "team training" period at the facility to spend time getting familiar with and training the dog under guidance and instruction. There was no cost to acquire the service dog; however, Stone's family was responsible for paying the two-week session, as well as caring for the dog going forward.
After getting the call from NHSD that she had been approved and placed with a service dog, a golden retriever named Troy-Bilt, Phoebe and her family needed to come up with the money to cover the aforementioned expenses. Phoebe didn't have enough and needed help coming up with $2,500.
Hearing about this through the grapevine, many of Stone's co-workers quickly got wind of the situation and jumped at the opportunity to help.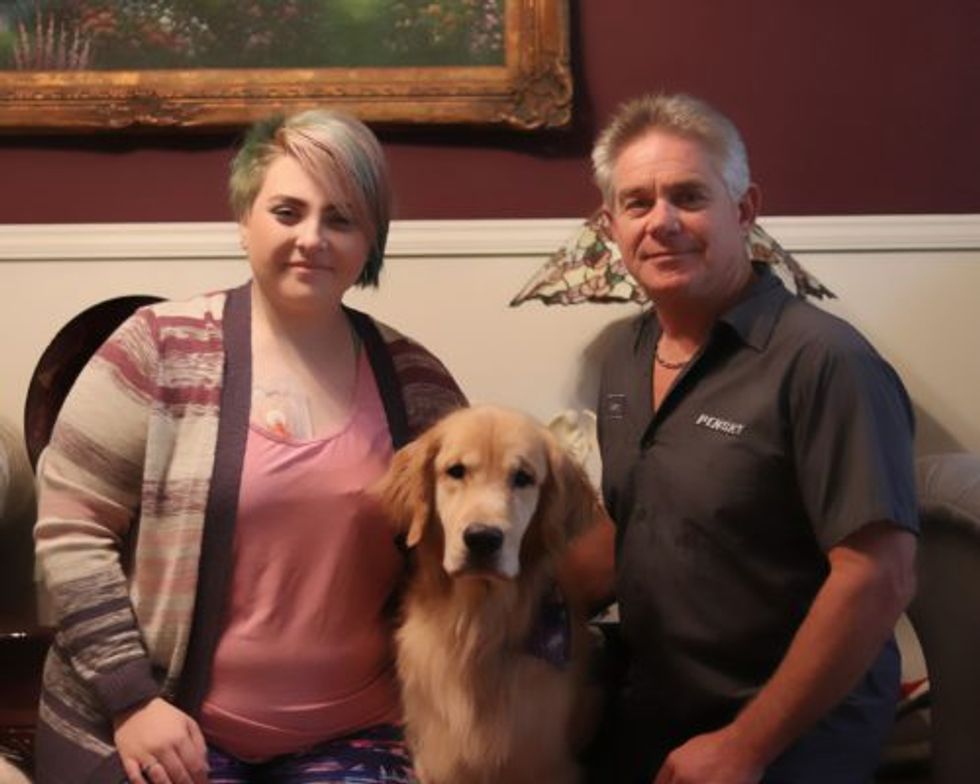 Pictured from left to right are Phoebe Stone, Troy-Bilt and Gary Stone.
Within a month, Phoebe had received enough donations from family, friends and several of Stone's co-workers – throughout central Florida – to cover the costs associated with her training. The generosity expressed by all of the donors touched Stone and his daughter.
"I just want to say thank you to everyone who was able to give," said Stone. "It really does touch me deeply. Prior to learning that people were voluntarily donating money, I was just about to take out a loan."
In Stone's short time with the company, he says he learned very early on that this place is different from other places he's worked.
"I've been with Penske for three and a half years, and everyone treats each other great, like a family," Stone said. "I know that a lot of people here helped us out, and many of them are people from different places in the state who I don't know or don't see regularly. They don't know my daughter, but they wanted to help. That's a big part of a good company. People are happy to help each other."
Phoebe has had her service dog, Troy-Bilt, for a while now, and she says she is incredibly thankful to have him around in a letter she wrote to all of those who donated.
"Troy-Bilt has changed my everyday life," said Phoebe. "He makes me feel secure when I'm going out alone and has given me confidence that I never before had. Thank you for helping me reach this goal and for providing me with a friend and helper."
Tim Moore, Penske's district service manager in Tampa, was not surprised by the generosity some of the associates voluntarily displayed for Stone's situation. He says Penske associates are wired to help others.
"In all of my 27 years working at Penske, I've seen countless times when one of our own needs help, we all band together to help that person in need of assistance," said Moore.
By Chris Abruzzo
Back to News & Stories