Back to News & Stories
New Penske-Sponsored GNA State of Sustainable Fleets Market Brief Is Released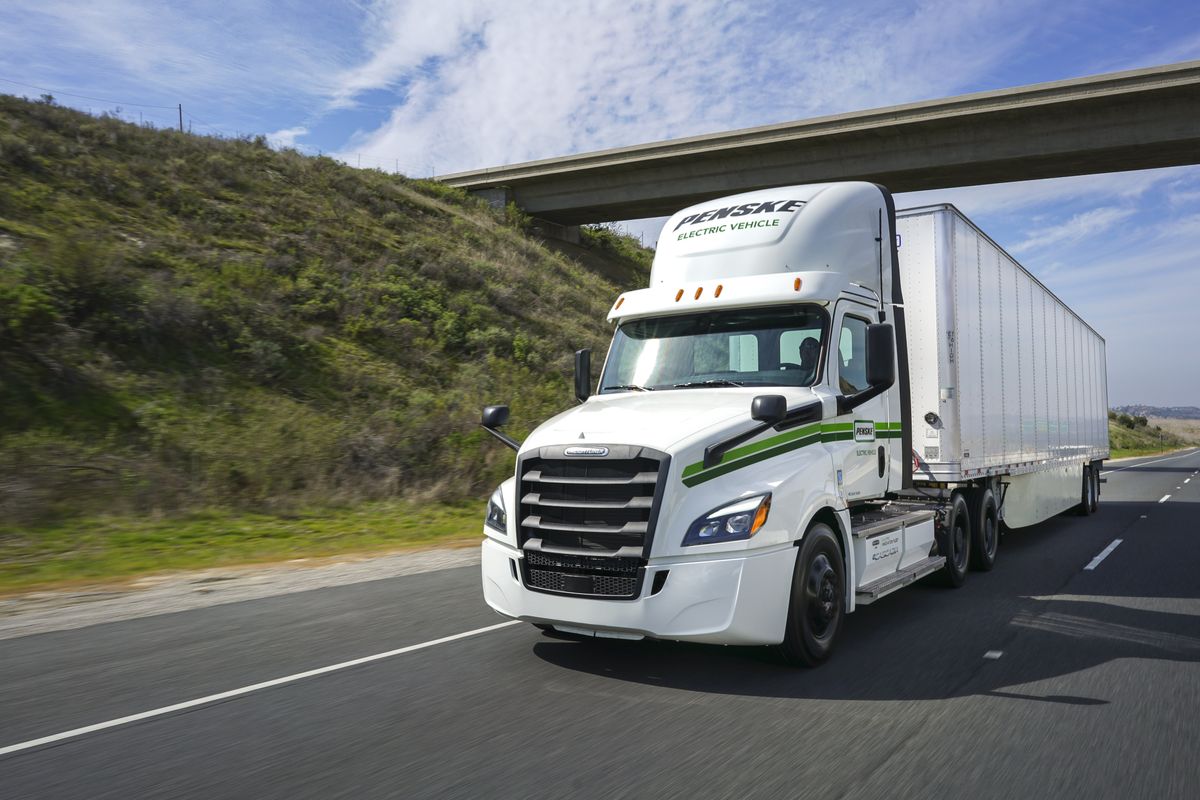 In the fourth annual State of Sustainable Fleets Market Brief, commercial transportation fleets continue to report a resounding trend — their use of clean fuels and advanced vehicle technologies is rapidly accelerating.
Report author and leading clean technology consulting firm, Gladstein, Neandross & Associates (GNA), unveiled the findings at the Advanced Clean Transportation (ACT) Expo in Anaheim, California.
---
Penske Transportation Solutions is once again a report title sponsor. To read the complete 2023 Market Brief at no cost, visit www.StateofSustainableFleets.com.
The past 18 months have laid the roadmap for a zero-emission (ZE) future in many U.S. states.
"As detailed in this State of Sustainable Fleets report, progress is being made across all fronts," explained Drew Cullen, Penske senior vice president of fuels and facility services. "ZEVs and other alternative powertrains, infrastructure, renewable energy, and funding all continue to make significant strides in meeting and exceeding fleet sustainability targets.
"This year's report highlights the growing investments and innovations OEMs, energy providers, public and private fleets, and government agencies are making in developing, experimenting, and adopting clean transportation technologies," Cullen concluded.

The publication offers another deep analysis into the alternative fuels and clean transportation markets, with the following key findings:
Public policy and funding have shifted sharply to build the ZEV market, accelerating the sunsetting of diesel.
Interest in battery-electric vehicles is high and broad, though supply, cost, and infrastructure barriers persist.
Value of efficiency and renewable fuel for diesel vehicles remains strong, growth of renewable diesel supply continues.
CNG and propane retain cost advantages while new vehicles entering the market expand options for fleets.
Public and private hydrogen investment emphasizes fueling, while commercial heavy-duty vehicle offerings expand this year.
"The past year has brought a historic amount of investment from the federal government, as well as from private industry," noted Erik Neandross, chief executive officer of GNA. "Across clean fuel types, we're seeing accelerating momentum and an increasing commitment to low carbon fuels and zero emission commercial vehicles."
The State of Sustainable Fleets is the leading source of information on sustainable technology decisions being made by America's on-road fleets. The annual analysis gathers real-world data directly from early adopter fleets across the U.S. to provide deep sector-specific insights into the adoption of battery-electric, natural gas, propane, and hydrogen fuel cell electric vehicles, against a baseline of diesel and gasoline vehicles.
By "Move Ahead" Staff
Back to News & Stories