Back to News & Stories
Penske Associates Plant Seeds for Lasting Volunteerism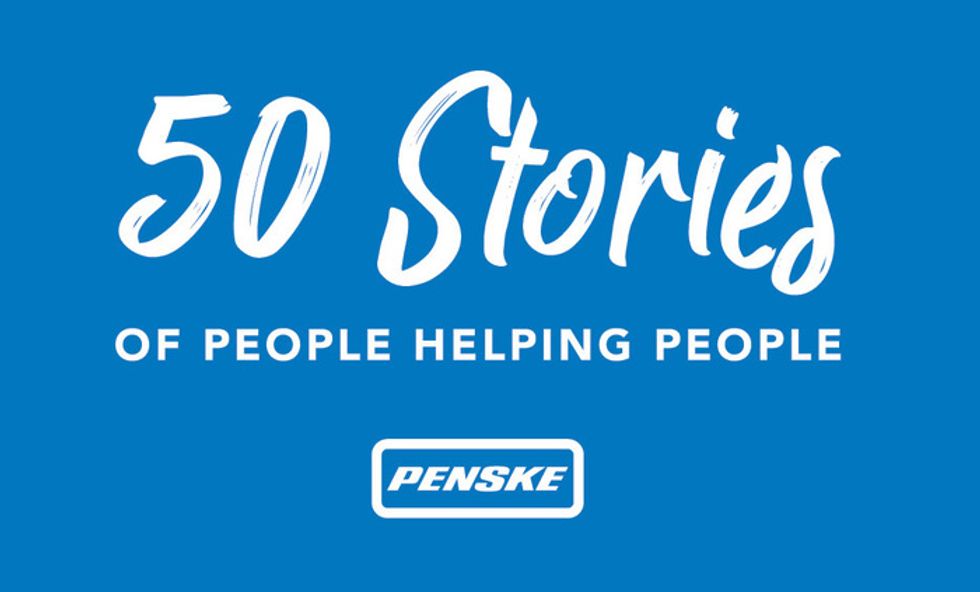 Editor's note: This story is part of our "50 Stories of People Helping People" series. As we celebrate Penske's 50th anniversary in 2019, we are spotlighting associates every Friday who are making a difference in their communities.
---
With a few well-placed flowers, a garden's once-hidden promise blossomed thanks to a group of Penske associates in Dearborn, Michigan.
The associates, part of the location's Quality and Growth Team, were looking for team-building efforts to forge close ties among associates – ones that also help the community – and the garden was a perfect fit.
From that first community effort seven years ago, the seeds of volunteering caught root, resulting in more than $26,000 raised in donations and countless volunteer hours dedicated to assisting area charitable organizations.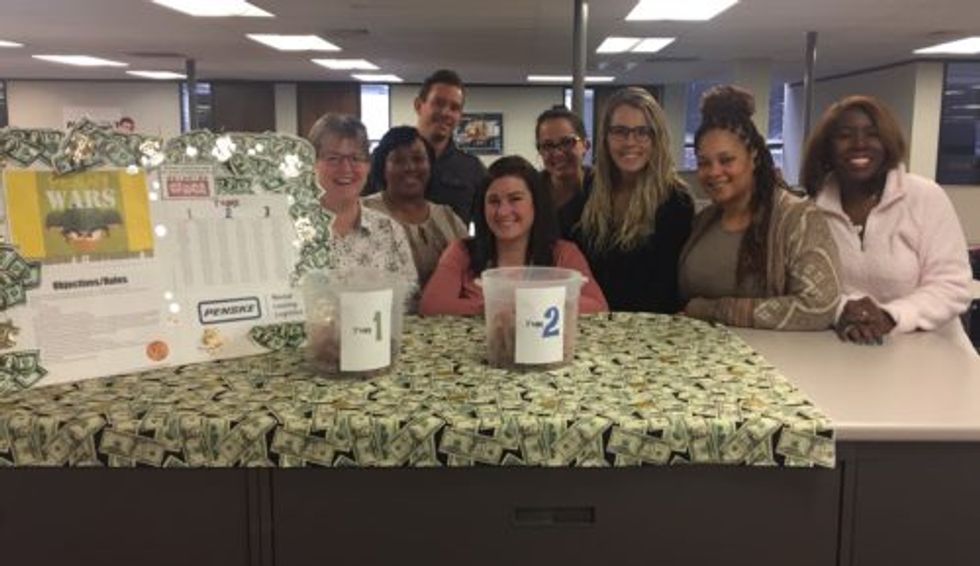 "In the Dearborn area, there are so many charities to give to that directly impact the associates in this office," said Amy Johnson, a network design analyst manager at Penske Logistics' Dearborn location, who coordinates the Quality and Growth Team with Grace Viviano, a carrier sourcing trainer.
The Quality and Growth Team formed years ago when the Dearborn location was very young. With so many new associates, the team's initial focus was on social activities to help associates become better acquainted with each other.
"Everything was in the building and during work hours," Viviano said. "It was just small activities and events – something that we continue today. It kind of morphed into not just doing social things but also things to raise money to give back to charity."
Whether hosting a Penny Wars contest to raise donations for a charitable organization or purchasing ice cream for associates on National Ice Cream Day, fun and camaraderie are at the heart of the activities sponsored by the Quality and Growth Team.
The associates have donated to Gleaners Community Food Bank of Southeastern Michigan, Capuchin Soup Kitchen in Detroit, Toys for Tots, the Dearborn Animal Shelter and the United Way. In addition to the Penny Wars, the group raises funds through bake sales and raffles.
One donation effort that touched associates in poignant ways was a water donation made during the height of the Flint, Michigan, water crisis.
"Many of the people within our office have family members in Flint," Johnson said. "With the help of a few associates in the office, the entire office rallied behind their generous monetary donations or actual cases of water in order to ship an entire Penske truck up to Flint as a donation to the community up there."
Making the connection between donations and its impact is an important focus for the Quality and Growth Team.
"We share the thank-you notes the charities give us, so the associates know how they are directly impacting the charities here in Dearborn," Johnson said. "We want to make sure the associates know where it is going and how grateful the people in the Dearborn area are for the associates giving back."
Giving back has long been a part of David Cox's life. As a young child, he would watch his mother and grandmother share what they had with neighbors in need. Now an adult, Cox continues to embrace community service.
"When I saw the Quality and Growth Team's impact in the community, I had to be a part of it," said Cox, an LLP manager at the Dearborn location.
Since 1929, the Capuchin Soup Kitchen in Detroit provides food, clothing, and programs to those in need in the community. Donations from groups, like the Penske associates, help the soup kitchen fund seven major programs at five different sites across the near east side of Detroit.
"We serve over 1,700 hot meals daily at our two meal sites," said Brother Jerry Johnson. "At those sites, we offer many other programs and services, such as a shower program, legal clinic and case managers. At our large food pantry, we serve over 200 people per day, many representing families."
"I'm grateful to Penske for their help to continue these programs," Johnson said.
Evan Vander Eyk, area vice president in Dearborn, said the effort of the Quality and Growth Team goes hand in hand with Penske's commitment to community service.
"We've always been a selfless organization, and it is instilled in our culture and by the associates, we bring on to be part of the Penske team," Vander Eyk said. "Our associates are very responsive to helping the community where we can. We all take a sense of pride doing this, and it's just part of the Penske DNA," he said.
By Bernie Mixon
Back to News & Stories