Back to News & Stories
Penske Celebrates Golden Anniversary and Looks to the Future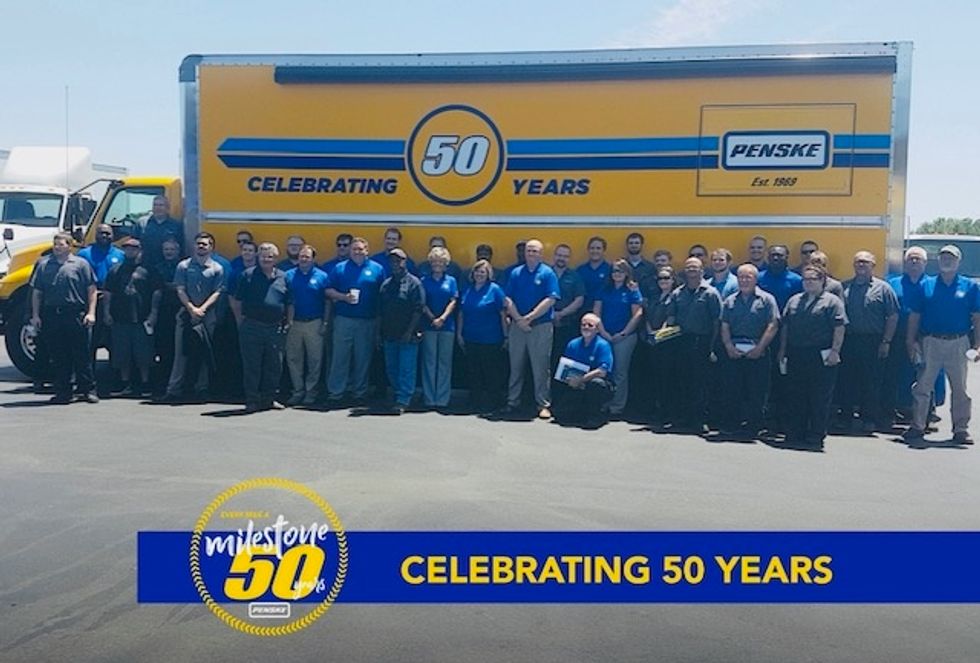 A mobile truck tour capturing touchstone moments in Penske Truck Leasing's 50–year history began this week offering associates a chance to celebrate the company's golden anniversary.
---
The 50th Anniversary Truck Tour will make stops at 110 locations throughout the U.S. and Canada to celebrate the company's milestone anniversary and thank associates for their role in the company's success.
"The mobile truck tour will provide an opportunity for us to showcase the values and beliefs that have allowed us to reach this extraordinary milestone in our company's history and that will propel us into the future," said Sherry Sanger, senior vice president of Marketing for Penske Truck Leasing. "Our associates are an important part of our success. We want to celebrate with them and thank them for their commitment to Penske."
The tour kicked off this week with the first stop in Mobile, Alabama and will continue through the summer and early fall, ending in September at the company's corporate headquarters in Reading, Pennsylvania.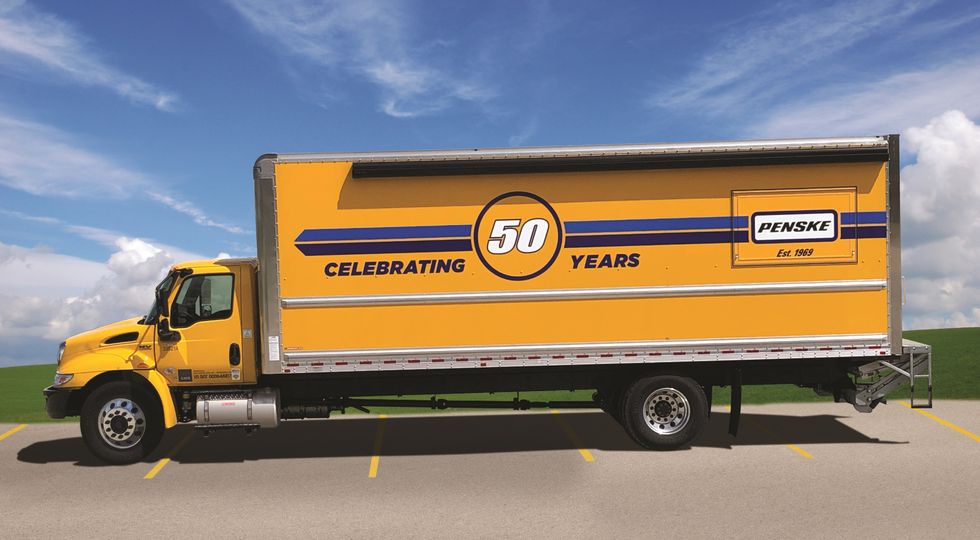 Every Mile A Milestone
It all began in 1969, when Roger Penske, Founder and Chairman of Penske Corporation, purchased a small rental and lease business, which had three locations serving eastern Pennsylvania.
Five decades later, Penske Truck Leasing is a multibillion-dollar transportation services company with 36,000 associates worldwide.
The company operates more than 311,000 vehicles and serves customers from more than 1,100 locations in North America, South America, Europe, Australia and Asia.
Product lines include full-service truck leasing, contract maintenance, commercial and consumer truck rentals, used truck sales, transportation and warehousing management and supply chain management solutions.
Celebrating Together
It is this legacy of innovation and industry leadership that Penske is proud to celebrate with its associates.
Two 26-foot trucks, customized for the mobile truck tour, will make stops at Penske Logistics and Penske Truck rental locations.
Each celebration will feature food, games, photo opportunities, historical videos, giveaways, and a virtual reality experience.
Associates who attend the mobile truck tour will be entered into a drawing to win a 50th anniversary commemorative die-cast Penske truck. Five trucks will be raffled at each truck tour location.
Follow the mobile tour action on social media by following #PenskeTruckLeasing50th.
By Bernie Mixon
Back to News & Stories