Back to News & Stories
Ring in the New Year with Penske's Fleet Management Tools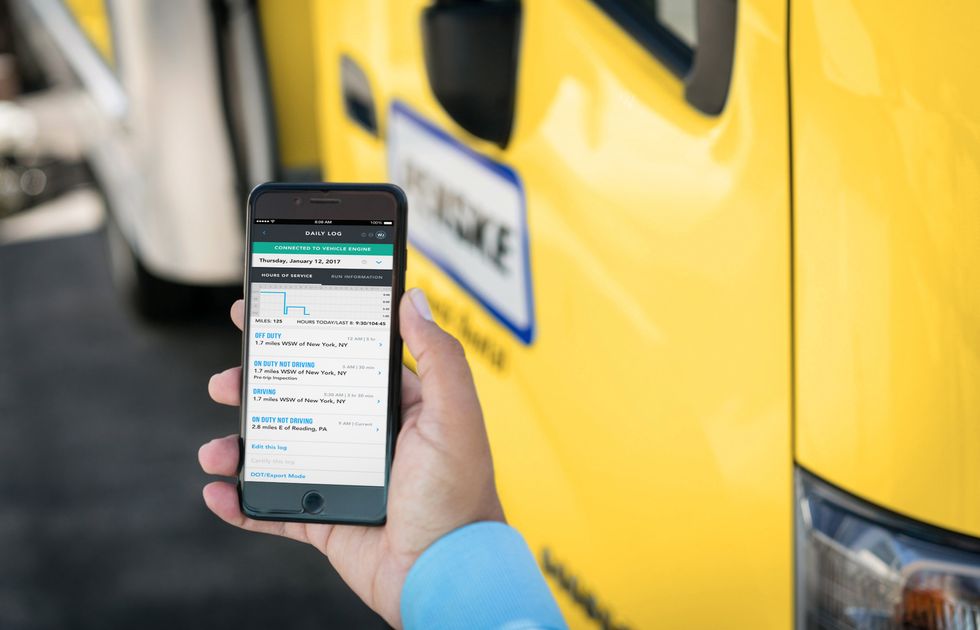 The blush of a new year can be the perfect time for fleet managers to explore new tools to help with asset management and performance.
---
Penske's desktop and mobile applications provide customers with real-time access to vehicle performance data while offering drivers the ability to log hours of service and roadside assistance requests in the unlikely event of a mechanical failure.
"We want to put the tools that fleet managers and drivers need in their hands and leverage the technology we have at our disposal to make their job easier," said Jason Emerich, manager of Penske's extranet.
In November, Penske announced enhancements to Fleet Insight™, the company's proprietary website. Penske's customers now enjoy enhanced navigation and expanded customizable data sets for each fleet's operation.
"Our goal is to create the best experience possible, whether you are on a mobile device or accessing any of our applications from a desktop," Emerich said.
Fleet Insight provides fleet managers with a detailed look at a fleet's overall efficiency, costs and scheduled maintenance, so managers can make real-time decisions to enhance fleet performance.
In addition to the desktop version, Fleet Insight offers a companion mobile app available for iOS and Android to equip customers with fleet information at their fingertips.
Penske Fleet
In addition to performance insights, the Penske Fleet™ app allows fleet managers to view all aspects of the fleet on the go, including units in the fleet, preventive maintenance schedules, open service requests and maintenance billing.
"Fleet managers are always traveling from location to location, and staying on top of costs is important to them," Emerich said. "They can approve any of the bills from their phone rather than approving them on a desktop."
In addition to maintenance, fleet managers can see if any of their equipment is suffering a mechanical failure requiring roadside assistance.
Professional truck drivers can also access real-time information on the go with the Penske Driver™ mobile app.
Penske Driver
The free Penske Driver mobile app is an all-in-one solution developed by Penske Truck Leasing for its full-service truck leasing, contract maintenance and commercial truck rental customers. Launched in 2017, the Penske Driver app has enhanced functionality, enabling truck drivers to:
Easily log Hours-of-Service (HOS) in Penske rental vehicles and comply with the ELD mandate.
Quickly locate Penske service, rental and fuel locations as well as other locations, including truck stops, CNG stations and public scales.
Access essential vehicle information, including full visibility into a vehicle's recent service history.
Digitally submit fuel receipts with a simple form and receipt photo, virtually eliminating paperwork.
When a truck driver has an unexpected roadside assistance issue, such as a flat tire, drivers can use the app to report the problem quickly and easily to Penske Truck Leasing's 24/7 Roadside Assistance team without ever making a call or being on hold.
Using Penske's mobile app, truck drivers report their roadside issue and simultaneously secure a place in line for assistance. Drivers and their fleet managers receive real-time digital updates about their issue until it is resolved.
Both the Fleet and Driver apps are available for download in the Apple App Store and on Google Play.
Penske Truck Leasing is a digital leader in the trucking industry and offers a wide array of Connected Fleet Solutions to keep customers connected, compliant and informed, including consulting advice about telematics and other onboard systems; remote vehicle diagnostics; and web-based and mobile-app based tech solutions that simplify fleet and vehicle management for fleet operators and truck drivers.
To learn more about the benefit of vehicle telematics, visit our website. For more information about Penske's Connected Fleet Solutions, you can call 1-844-426-4555 or email us at connected@penske.com.
By Bernie Mixon
Back to News & Stories