Back to News & Stories
Speeding to be Focus of Operation Safe Driver Week – July 12 -18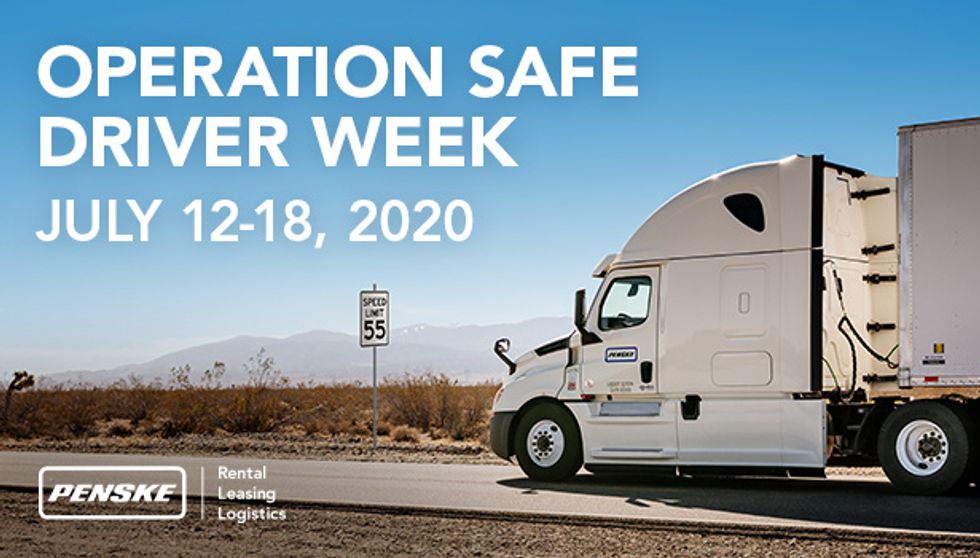 Less traffic on roadways due to COVID-19 stay-at-home orders has led to some drivers being less vigilant about observing traffic safety laws, including speed limits, according to the
Commercial Vehicle Safety Alliance (CVSA).
---
The CVSA cited the Washington, D.C.- based Governors Highway Safety Association (GHSA), which said state highway safety officials recently reported an increase in speeding.
Speeding and other questionable driving behaviors will be the focus of Operation Safe Driver Week, which begins Sunday, July 12 and ends on Saturday, July 18, and serves as the CVSA's annual week-long traffic enforcement initiative across North America.
"It's essential that this enforcement initiative, which focuses on identifying and deterring unsafe driving behaviors, such as speeding, go on as scheduled," said CVSA President Sgt. John Samis with the Delaware State Police.
"As passenger vehicle drivers are limiting their travel to necessary trips and many commercial motor vehicle drivers are busy transporting vital goods to stores, it's more important than ever to monitor our roadways for safe transport," the CVSA's Samis said.
Since 2007, the safety initiative has sought to reduce crashes, deaths and injuries involving large trucks, buses and passenger vehicles due to unsafe driving.
During Operation Safe Driver Week, law enforcement across North America will focus on safety enforcement to counter unsafe driving by commercial motor vehicle and passenger vehicle drivers.
Activities across the U.S., Canada and Mexico will focus on increase traffic enforcement, safety belt enforcement, roadside inspections and driver regulatory compliance, according to the CVSA.
Authorities will look for distracted driving, texting, drivers following too closely to other vehicles, improper lane change, reckless or aggressive driving, failure to obey traffic control devices and evidence of drink or drugged driving.
Education will be an important part of the Operation Safe Driver with law enforcement and transportation safety officials offering educational and awareness safety programs to the motor carrier population and the public.
For more information about Operation Safe Driver Week, visit the CVSA website.
By "Move Ahead" Staff
Back to News & Stories