Welcome to Your New Home
Internationally known for its colleges and universities, Boston is also the center of New England's culture and economy. Nestled along the Charles River, home of the Red Sox, Harvard Yard, and clam chowder, The Hub has something for everyone. With dozens of historic sights, like Faneuil Hall, outdoor attractions like the Boston Common and the Swan Boats, world-class museums, and the beloved Boston Pops, students, singles, and families will feel at home in no time.
We Can Help You Get Settled
Moving can be a daunting task, even if it's just around the corner. We're here to help. Penske has many convenient truck rental locations in metropolitan Boston. To get you started, the Penske Metropolitan Boston Team offers these simple moving and driving tips for the do-it-yourself mover:
Moving Tips
Choose a 12- or 16-foot truck for a move to a dorm room or efficiency apartment.
Be prepared for crowds if you arrive during May or August, which are peak student moving months.
Pack and carry essential items including drinks, snacks, and a cell phone, in case you get sidelined by weather delays.
Driving Tips
Navigate carefully — Boston roads can be narrow and unpredictable.
Wait out bad weather — don't try to drive in snow or ice storms.
Avoid Storrow Drive and Memorial Drive — trucks are prohibited.
We Offer Complete Service
Whether you're moving to a renovated loft in the North End, a triple-decker in Dorchester, or a suburb in one of metropolitan Boston's seven counties, the Penske Metropolitan Boston Team is always ready to help.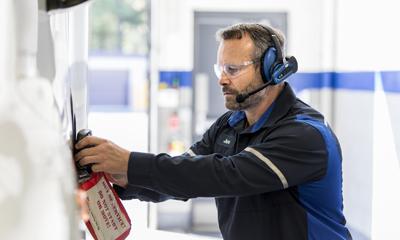 Don't just move. Move your career forward. Search and apply for open positions today.