Welcome to Your New Home
Charlotte is a big city with a small town feel. As a financial center and transportation hub, The Queen City attracts residents from throughout the country. Well known to NASCAR fans everywhere, Charlotte is also home to the Carolina Panthers and the Charlotte Bobcats. With a vibrant nightlife in the South End, family-friendly attractions in Myers Park, and nearby Lakes Norman and Wally, metropolitan Charlotte has something for everyone.
We Can Help You Get Settled
Moving can be a daunting task, even if it's just around the corner. We're here to help. Penske has many convenient truck rental locations in metropolitan Charlotte, and most are located on or near major routes I-85 and I-77. To get you started, the Penske Metropolitan Charlotte Team offers these simple moving and driving tips for the do-it-yourself mover:
Moving Tips
Avoid travelling at rush hour, which begins as early as 3 p.m. on Fridays.
Call your metropolitan Charlotte Penske location to learn which routes prohibit trucks.
Stay cool in the heat by drinking water and taking breaks.
Driving Tips
Expect delays on I-485, Charlotte's Outer Belt.
Be aware, median strips are heavily landscaped and can limit visibility.
Exercise caution, Charlotte intersections have up to four lanes of traffic.
Plan ahead, overnight parking downtown can be difficult.
We Offer Complete Service
Whether you're moving to a house in historic Dilworth, a renovated loft in NoDa, or a suburb in one of metropolitan Charlotte's 16 counties, the Penske Metropolitan Charlotte Team is always ready to help.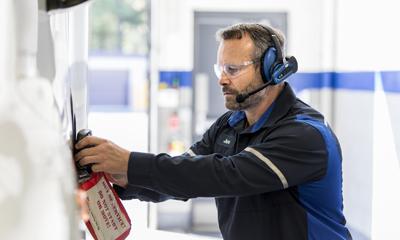 Don't just move. Move your career forward. Search and apply for open positions today.