Welcome to Your New Home
Los Angeles is the center of the movie, music and television industries. Home of the Hollywood Bowl and the L.A. Lakers, The City of Angels has something for everyone. Shopping on Melrose Avenue and the clubs around Sunset Boulevard are favorites among singles. Griffith Park, studio tours, and nearby beaches make the area family friendly, too.
We Can Help You Get Settled
Moving can be a daunting task, even if it's just around the corner. We're here to help. Penske has many convenient truck rental locations in metropolitan Los Angeles. To get you started, the Penske Metropolitan Los Angeles Team offers these simple moving and driving tips for the do-it-yourself mover:
Moving Tips
Avoid travelling during rush hour-around Los Angeles, that's from 7 - 10 a.m. and 3 - 7 p.m.
Ask the management if there is back-of-building access for unloading your truck in urban areas.
Pack and carry essential items including drinks, snacks, and a cell phone, in case of unexpected delays.
Driving Tips
Navigate carefully — downtown L.A. has lots of one-way streets.
Observe lane restrictions — Orange County prohibits trucks in the Fast Tracks car pool lanes.
Expect heavy traffic at all times on U.S. Route 101 and I-5, the main arteries in metropolitan Los Angeles.
We Offer Complete Service
Whether you're moving to a bungalow in West Hollywood, an apartment in University Hills, or a suburb in Los Angeles or Orange Counties, the Penske Metropolitan Los Angeles Team is ready to help.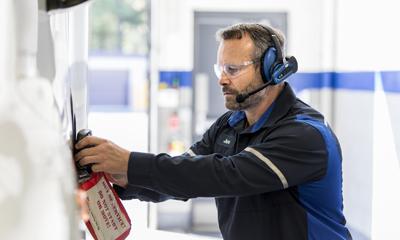 Don't just move. Move your career forward. Search and apply for open positions today.