Back to News & Stories
A Beginner's Guide to Moving
Are you a first-time mover? Penske Truck Rental has you covered – from truck selection, destination arrival and everything in between.

---
Pick the Right Truck

At least one month before the big day, start the moving process by selecting a truck. Penske's Truck Wizard can determine what size rental truck suits your needs. Once decided, reserve the truck as soon as possible to lock in the best rates.
Buy Boxes
Truck secured? Now it's time to secure boxes. Boxes and other moving supplies can be easily purchased online, anytime.
Boxes are essential for:
Packing – pack all non-essential, out-of-season items first.
Discarding – donate, sell or toss items that you no longer use to maximize space and minimize clutter.
Arrange the Logistics
With your move only a few weeks away, focus on the Four P's – Papers, Post Office Providers and People. Iron out these details ahead of time to ensure a stress-free move:
Have copies of medical records, birth certificates, etc., readily available.
Change address with post office, banks, credit cards and magazines.
Schedule a turn-on date for all utilities.
Recruit friends and family to help with the move.
Create a moving-day kit – This will include maps, checkbooks, credit cards, IDs, medicine, eyeglasses, sunglasses, flashlights, snacks, water, games for kids and keys.
Get to Know Your Truck
It's moving day. Now that you have picked up your truck, get familiar with it. A Penske professional can help you:
Get comfortable with the truck's switches and gauges.
Adjust your mirrors. Remember, you don't have a direct rearview mirror.
Understand your truck's size. Depending on its size, you may need greater overhead and side clearance. It's important to be alert for low bridges, tree limbs and canopies.
Safe Driving is Key
Once comfortability is achieved, load the heaviest items first by placing them in the back of the truck. After the truck is fully loaded and belongings are properly secured, use these tips when driving:
Pay attention to road signs pertaining to trucks. Use caution at intersections, obey all traffic laws and use your vehicle's mirrors.
Avoid sudden stops, abrupt lane changes and tailgating.
Don't attempt to pass vehicles moving quickly and never pass on hills or curves.
Take turns driving. Stop if you are feeling too fatigued.
When parking, use your emergency brake. Turn the wheels away from the curb with the truck faced uphill but toward the curb when facing downhill.
Park in well-lit areas, look for "drive-through" parking spaces and lock all doors once you arrive to your destination.
It's not too late to plan a DIY move. Penske Truck Rental offers unlimited miles on all one-way truck rentals, discounts for AAA members, college students and members of the military as well as packing supplies and 24/7 roadside assistance. Are you ready to make a reservation? Visit the Penske Truck Rental website for more information.
By Nicole Forktus
Back to News & Stories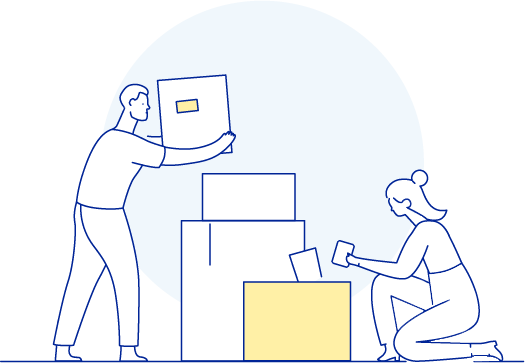 Plan Your Move
You've decided to move. Now what? We have the planning, packing, loading, and driving tips you need to make your move a success.
Explore Now
Related Articles