Back to News & Stories
Buffalo Associates Help Drive Thanksgiving Food Donations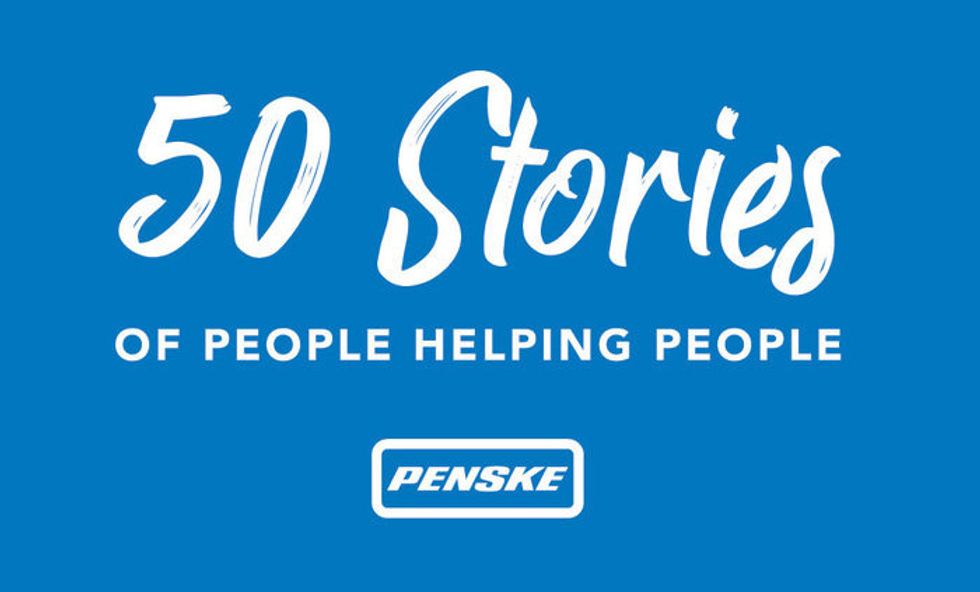 Editor's note: This story is part of our "50 Stories of People Helping People" series. As we celebrate Penske's 50th anniversary in 2019, we are spotlighting associates every Friday who are making a difference in their communities.
Thanksgiving celebrations around bountiful dinner tables can prove to be elusive for families facing food insecurity.
---
The struggle to place food on the table does not take a holiday for families who turn to food banks like FeedMore WNY, which relies on donations to help meet the needs of families facing hunger.
For the past three years, Penske's associates in Buffalo, New York, have held donation drives and donated trucks to support Rock Out Hunger, dedicated to providing holiday meals to families in need.
"Thinking about Thanksgiving and having people in need, our associates step up," said Edward Button, a lease sales representative in Buffalo, and an organizer of Penske's donation drive. "Buffalo is coined the 'The City of Good Neighbors,' so that is why people are very willing to help."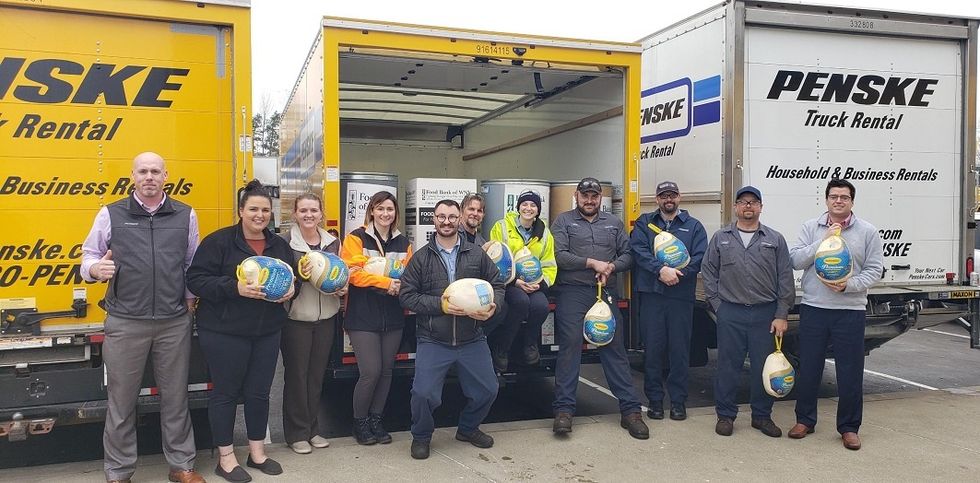 Earlier this month, the associates transported a 16-foot cube truck filled with donations, and Button expects the associates to donate even more.

Now in its 14th year, Rock Out Hunger is a weeklong food drive featuring a local radio station disc jockey who lives in a 53-foot FeedMore WNY trailer around-the-clock for a week to accept food and monetary donations on behalf of the food bank program.
The Penske location helps the effort by donating a cube truck and a refrigerated unit to store perishable items and transport them to the food bank warehouse for proper storage.
"We are really fortunate to have Penske as a wonderful partner of Rock Out Hunger," said Catherine Shick, communications director for FeedMore WNY, which serves Cattaraugus, Chautauqua, Erie and Niagara counties in western New York.
"The trucks get filled with turkeys and other perishable food donations. We are able to rotate those trucks so we can get the food back to our food bank warehouse, and the trucks back out to the event to collect even more donations," Shick said. "We are so grateful for that because it ensures the food safety of the donated products."
Factors Driving Food Insecurity
One in eight, or 168,000 people, experiences hunger in the four western New York counties serviced by FeedMore WNY, but there is no single reason for food insecurity.
"We hear time and time again from individuals that we serve that they never expected to be in line at a food pantry or they never expected to be eating at a soup kitchen, but it is always that unexpected crisis that leads them to be in need of food assistance," Shick said.
"There is really no one reason for needing food assistance, but that's exactly why we exist. We are here to help individuals of all ages and circumstances, no matter the reason for needing us. We are here to help get them back on their feet," she said.
The non-profit partners with 300 hunger relief agencies throughout their four-county area. The organizations include food pantries, soup kitchens, shelters, group homes, youth programs, and child and adult daycares. The most common are food pantries and soup kitchens.
Through FeedMore WNY's Food For Kids Initiative, elementary school students, who receive subsidized meals at school, are provided with enough food for meals during the weekend. More than 3,500 children are served by the BackPack Programs, alone.
"They receive a bag of nutritious easy-to-prepare, kid-friendly food to take home on the weekend to tide them over when they are not receiving breakfast and lunch programs at school," Shick said. "The children often share their food with other members of the family. It is a program that grows every year thanks in part to the community support."
People Helping People
It is that same sense of community that has motivated Buffalo associates to volunteer their time with FeedMore WNY throughout the year.
Penske's Button said the BackPack Program is popular with Buffalo associates, who often donate time year-round to assembling the food for children, but they also gear up well in advance to collect donations for Rock Out Hunger.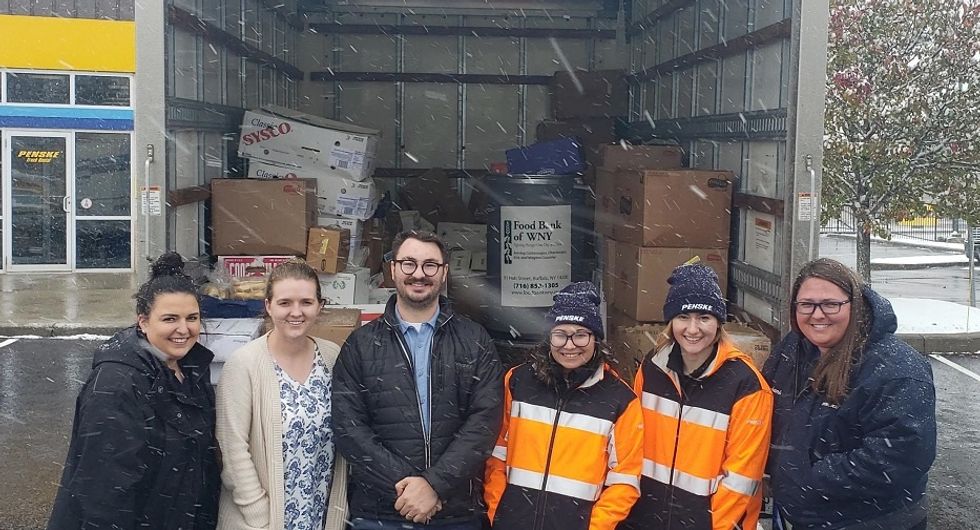 Stephanie Hamilton, a customer service coordinator, said she often takes stock of her own pantry to identify items she can donate to the food bank.

"It is just a good feeling of helping your neighbors and your community" that motivates Hamilton to participate in the Rock Out Hunger drive, she said. "You don't know how much it could mean to someone else when you give one simple meal."
Sam Boozer, a technician, has donated nearly 100 items to the Buffalo associates' donation drive.
"I have never felt what it is like to go without a meal, so for me it was an easy effort to get behind," she said. "All you have to do is simply bring in a few cans."
Button said he is proud of the effort of his fellow associates, both in donating food and volunteering their time.
"The food bank had been so near and dear to us here." Button said. "Here at Penske we have a long tradition of community service. We enjoy helping our neighbors."
By Bernie Mixon
Back to News & Stories