Back to News & Stories
Florida Associates Host Drive for Senior Citizens in Need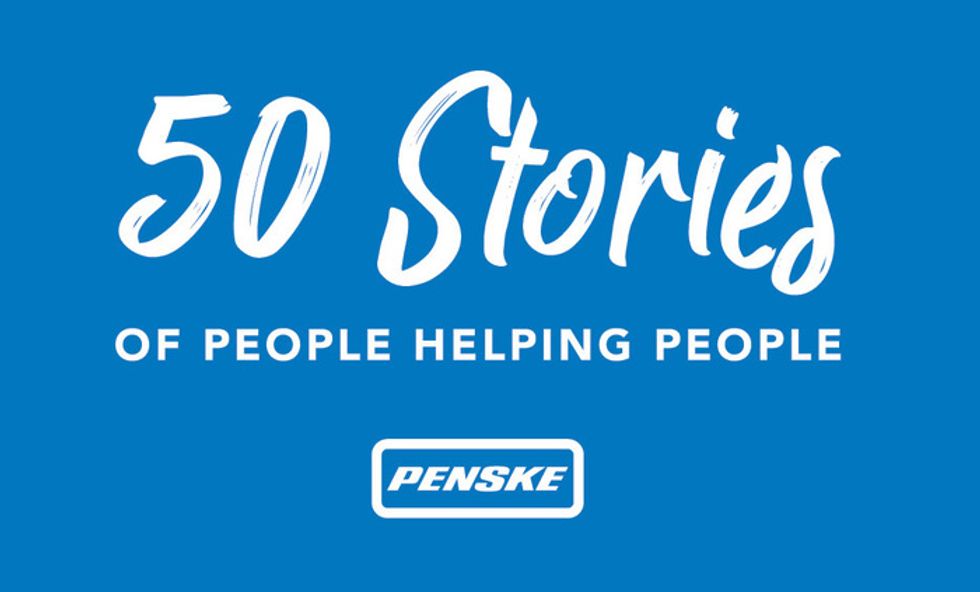 Editor's note: This story is part of our "50 Stories of People Helping People" series. As we celebrate Penske's 50th anniversary in 2019, we are spotlighting associates every Friday who are making a difference in their communities.
---
For senior citizens living on a fixed income, expenses often outpace modest resources, leaving the staples of everyday life going unmet.
Many turn to charitable organizations such as Neighborly Senior Care (Neighborly), which serves senior citizens across Pinellas County, Florida. The organization often relies on community donations to provide meals, toiletries and household items to seniors in need.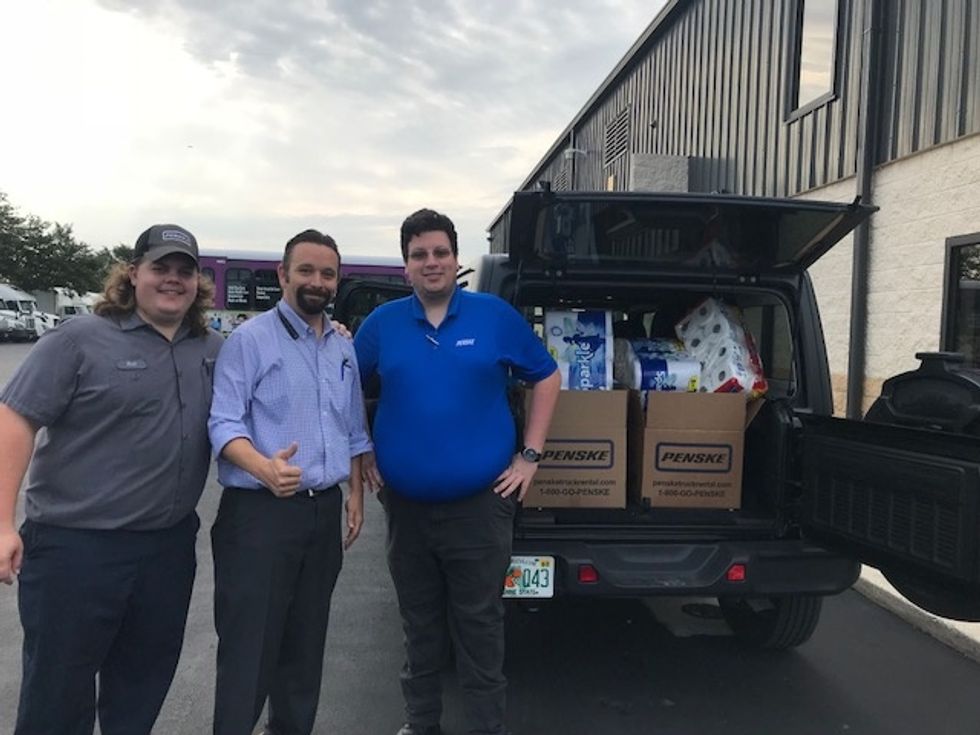 Penske associates across the Tampa District recently held a household and personal care donation drive to benefit Neighborly and its clients. The district also provided gift cards for seniors to purchase items when the donation supply is exhausted.
Giving of themselves to help others was the main motivator for the donation drive.
"We like giving back, and we have a lot of fun doing it," said Josh Myers, Penske's branch manager in St. Petersburg, Florida, who organized the donation drive. "It is nice to know that Penske gives us the ability to make an impact in the community."
A Legacy of Helping Neighbors
Neighborly began more than 50 years ago as one of the first government-funded Meals-on-Wheels programs in the country.
The organization provides transportation, adult day services, meals and dining to 3,000 seniors. Another 1,000 homebound seniors on a waiting list to receive meals.
Donations play a significant role in helping the organization to meet the needs of their clients and those on Neighborly's waiting list.
"We are able to take those thousand people on the waiting list, who are fragile and have no support at home, and give them frozen meals because of the donations from the community," said Wonetha Hall, marketing manager for the Neighborly Care Network. "Without those donations, they would have no meals."
Transportation is another key service the organization provides for seniors.
"We provide transportation, whether it is to a medical appointment or to a dining site, where seniors are able to go out of the home to receive meals," Hall said. "Being able to provide transportation allows them to do more and have more freedom than they did when homebound."
That service was threatened last year when Neighborly's fleet began to experience mechanical issues, so the company turned to Penske for assistance.
It was through that relationship that the idea for the donation drive took shape.
"They helped us tremendously, making sure our vehicles were in good condition," Hall said. "Josh asked 'How can we help you more?' which is very rare for an organization."
People Helping People
Giving back is nothing new for the associates in Penske's Tampa District, which organizes school supply and Toys for Tots drives for children in need and supports other charitable organizations in the community.
When it came to how best to help Neighborly, Myers said the drive for household and personal care items made the most sense because of the significant need among Neighborly's clients.
"They were able to give things that our seniors can't afford," Hall said. "These are things we take for granted that we are able to buy on a regular basis."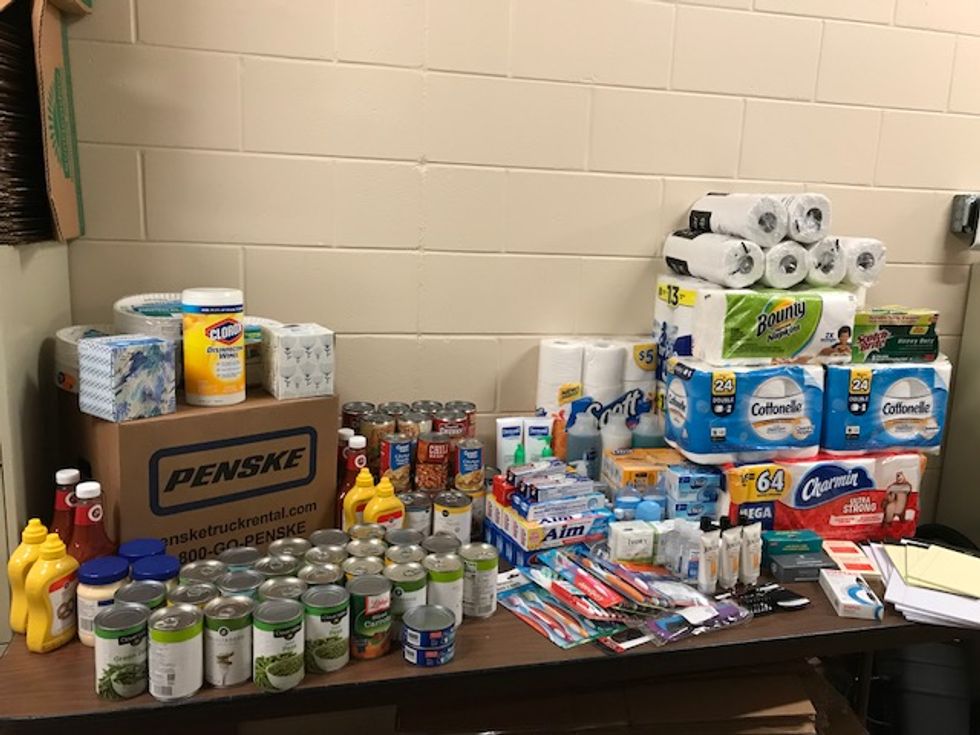 Myers rallied his fellow associates, who collected donations throughout April for Neighborly.
In addition to positioning donation drop-off boxes in the district's Rental department lobbies, some associates made a personal investment by shopping for items to contribute to the drive.
"It was really neat to see the district rally behind another good cause," said Jordan Arrisi, branch rental manager.
Looking back, Myers said he was happy with the results and applauded the effort of Penske's associates on behalf of Neighborly.
Hall said the donation's impact will be felt by the organization and its clients for some time to come.
"Without the support from companies like Penske and others in the Florida community, we would not be able to support our clients," Hall said.
By Bernie Mixon
Back to News & Stories