Back to News & Stories
Hauling Hope, Relief and Hot Meals to Communities in Need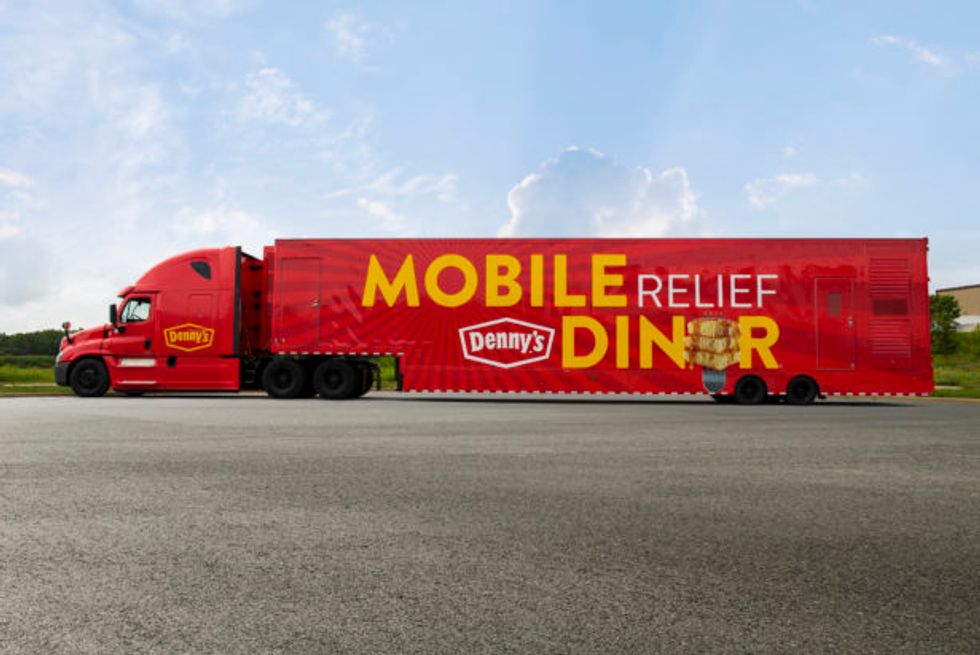 A little over a year and a half ago, hurricanes Harvey and Irma struck the southeastern parts of the country, leaving behind home and business wreckage, as well as displaced residents.
---
Having lost 13 restaurants in the Houston area alone, Denny's had an idea to help those impacted by the disasters. They rented a large truck equipped with a kitchen as its trailer, and hauled it from Texas to Florida, serving up their signature breakfast foods to hungry disaster relief volunteers and citizens.
When it comes to staffing, the truck – commonly referred to as their mobile relief diner – will coordinate with the nearest Denny's restaurant to borrow a few employees to cook and serve.
What was originally thought of as a short-term project quickly turned into something much more.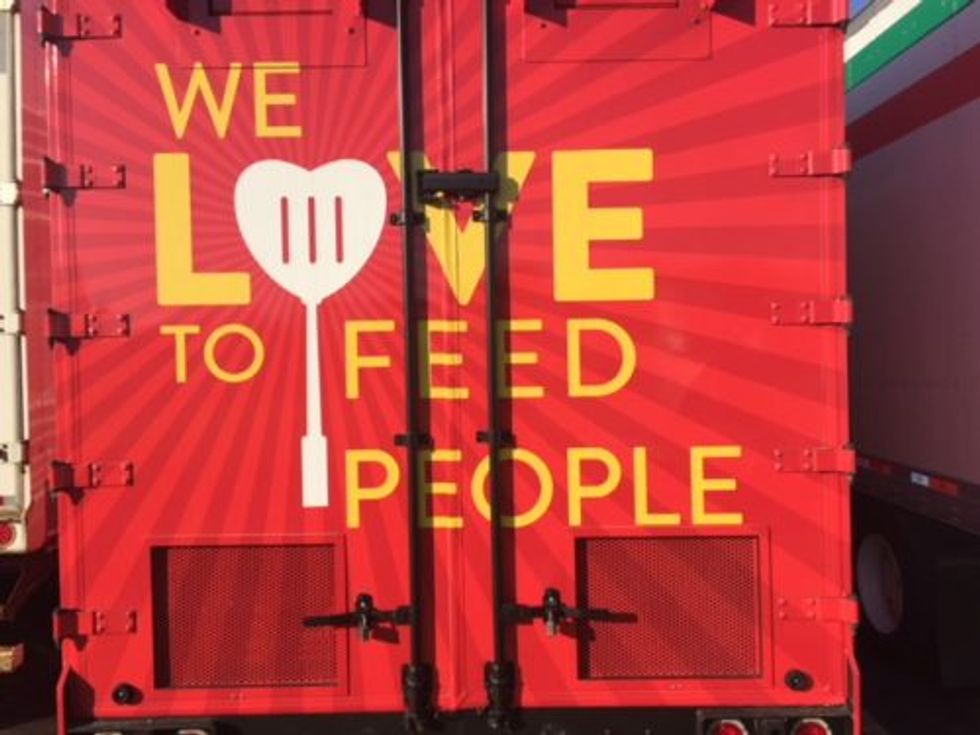 "The public response was incredible," said Paul Spencer, Denny's director of public relations and corporate communications. "It lined up so well with our brand purpose: we love to feed people."
So at the end of 2017, they decided to build a mobile relief diner of their own.
"We bought and designed a trailer, but we also needed a tractor and a partner to help service both of them," Spencer said.
That's where Penske came in.
A team from Denny's reached out to Penske to learn more about their contract maintenance options and rental and leasing services.
Kevin Reynolds, a lease sales representative at Penske, worked with Spencer and his team to develop a solution that worked for them. And the Denny's team was more than pleased.
"Denny's leases one of our tractors, and we perform our preventive maintenance on both the tractor and trailer," said Reynolds. "When they need a reefer truck or box truck, we provide them with those too."
Spencer adds that one of the big selling points that attracted Denny's to Penske was the number of Penske locations nationwide.
"Penske delivered a great, organized, well-thought-out solution for our truck," Spencer said. "We serve where are customers are, and we needed a partner who could support us wherever we were around the country. With the hundreds of locations that Penske has, if we need to stop and get maintenance done or refuel, there's a Penske location nearby."
"This is a unique experience and a great opportunity to be a part of," said Reynolds.
Where's the truck's next stop? Spencer says that this year, the mobile relief diner is ready for any disasters that happen, and they are planning to visit impoverished areas in major cities, as well as go to Texas to support the Special Olympics – their first non-disaster relief effort.
"We're not a trucking company," said Spencer. "Penske understands the business and has made it so easy for us to do what we're doing."
Penske Truck Leasing Can Help Your Fleet
Does your truck fleet struggle with maintenance? Penske Truck Leasing offers a comprehensive preventive maintenance service along with other solutions. To find out more, contact Penske Truck Leasing today.
By Chris Abruzzo
Back to News & Stories