Back to News & Stories
Penske Logistics Thanks its Drivers During National Truck Driver Appreciation Week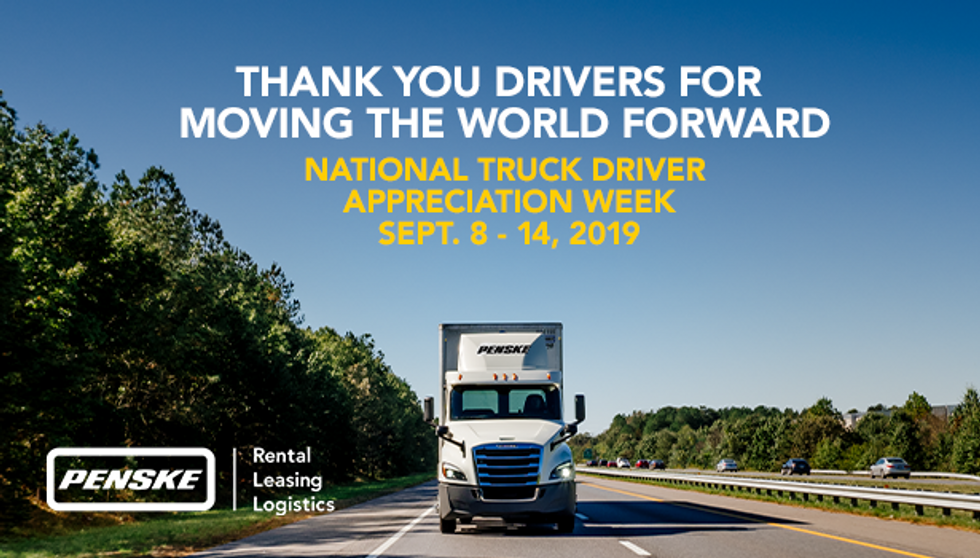 Professional truck drivers are the face of our brand; they make impressions throughout their day that signify what Penske represents. Drivers are the faces behind what we do — helping move lives and businesses forward.
---
The U.S. trucking industry is taking this week, National Truck Driver Appreciation Week (NTDAW), to recognize the contributions of the nation's 3.5 million professional truck drivers who help hold this industry together.
Penske Logistics' over 5,500 professional truck drivers are a big part of Penske's success, and they all exemplify Penske's three core values each day on the road: commitment to our customers, dedication to excellence and innovative thinking.
The American Trucking Associations (ATA) is the sponsor of the NTDAW. This year, the recognition week began on Sunday and runs through Saturday, Sept. 14. ATA hosts the appreciation week to remind the public about the importance of professional truck drivers and the roles they have in our day-to-day life.
"Our drivers provide a vital service and play a key role in our success," said Marc Althen, President of Penske Logistics. "I wish each a safe and enjoyable National Truck Driver Appreciation Week."
Penske Logistics appreciates the true excellence and contributions of its drivers who help them keep the world moving forward.
By "Move Ahead" Staff
Back to News & Stories