Back to News & Stories
Penske "Sleigh" Brings Holiday Cheer to Military Families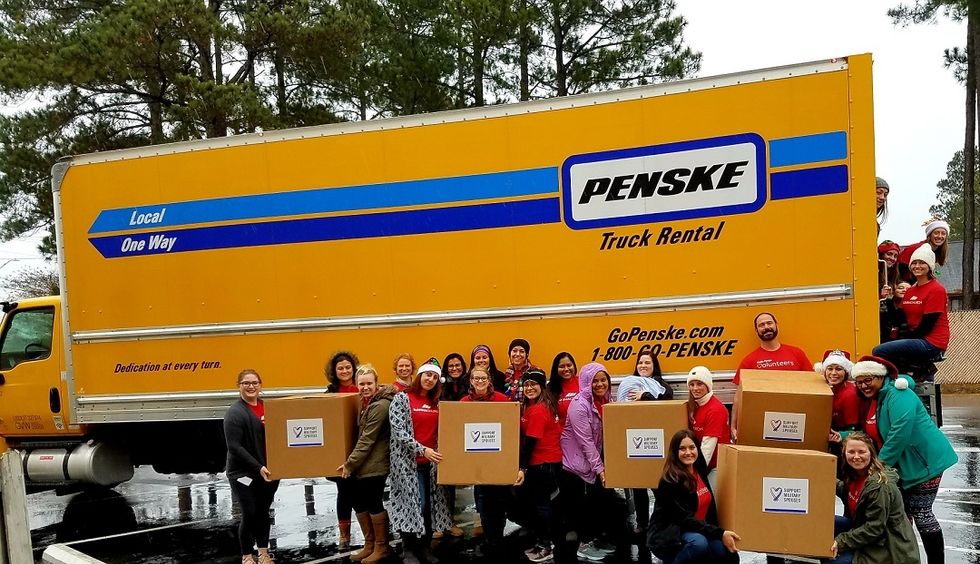 A yellow Penske rental truck served as the perfect stand-in for Santa's sleigh this week in North Carolina, as it helped Support Military Families deliver holiday gifts to military families.
---
Today, the "Penske Sleigh" made its final stop at Fort Bragg in Fayetteville, North Carolina, to deliver care packages to military families, who often serve on the home front to support their enlisted loved ones.
"Servicemen and women work tirelessly to protect us and our freedoms," said Dr. Steven and Diane Rumley, co-founders of Support Military Families (SMF). "As they serve, the sacrifice of their families is often overlooked."
Thanks to donations from so many, including Penske Truck Rental, SMF was able to deliver care packages for 1,000 military spouses and 1,000 children this month across the Carolinas.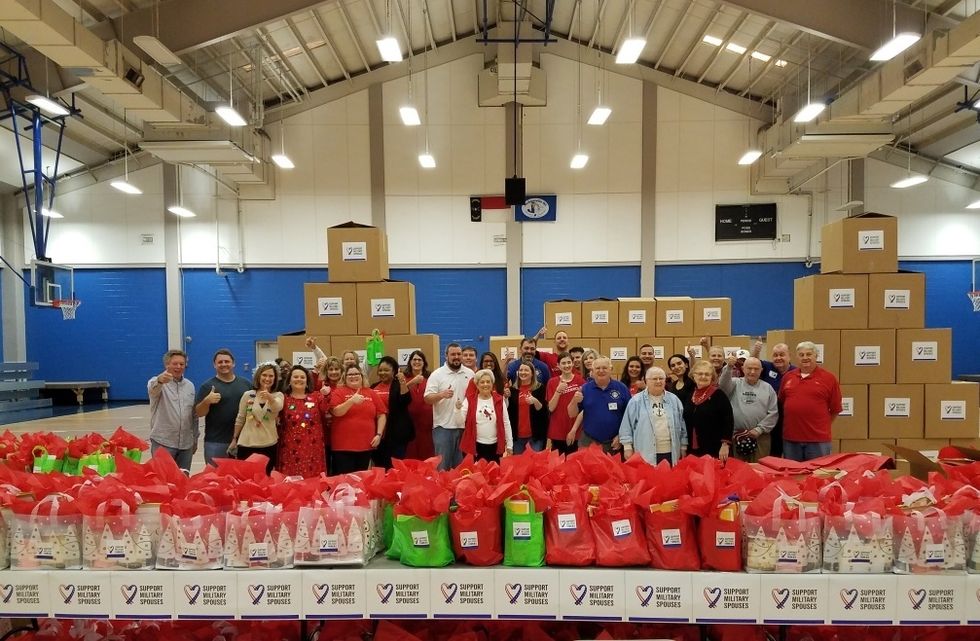 A Decade of Giving

The Rumleys created the non-profit SMF in 2009 with a goal to provide every U.S. military spouse with an appreciation care package as a way to thank military spouses for their sacrifices.
This year, the charity changed its name to "Support Military Families" to better reflect its mission to serve military families – spouses and their children, whom Mrs. Rumley dubbed the "Littlest Heroes."
Delivering care packages to military families in May during Military Spouse Appreciation Month and December for the Christmas holiday is central to fulfilling the charity's mission.
The first care package delivery was in 2010 to celebrate military spouses. Mrs. Rumley remembers packing up a Penske van with 35 shoeboxes filled and donated by caring individuals, and delivering them to Seymour Johnson Air Force Base in Goldsboro, North Carolina.
Nearly a decade later, the charity is closing in on distributing nearly 70,000 care packages, Mrs. Rumley said.
Santa's Workshop
Planning for the December distribution starts in October for SMF, as the charity's workspace is transformed into a virtual Santa's workshop. Volunteers attend assembly parties in November to create care packages for spouses and children.
The holiday care packages include a Bible and other items, such as jewelry, stationary and a personal note of thanks. The "Littlest Heroes" care packages include a stuffed animal, a toy and a book about Jesus.
In addition to providing a rental truck for SMF to use for deliveries, Penske also sent 1,000 copies of the Penske Truck Rental Activity book and crayons for the children to enjoy.
Mrs. Rumley said the care package distribution could not be done without Penske's rental truck, which she has dubbed "Santa's Sleigh."
"The Penske truck is the best part. When they see it coming, they know; it represents Christmas," she said. "It's like when you see Santa's sleigh; you know a lot of work has gone into bringing so much joy."
For more information about SMF visit SupportMilitaryFamilies.org.
By Bernie Mixon
Back to News & Stories