Back to News & Stories
Warming Up the Fort Worth Area One Coat at a Time
Editor's note: This story is part of our "50 Stories of People Helping People" series. As we celebrate Penske's 50th anniversary in 2019, we are spotlighting associates every Friday who are making a difference in their communities.
A nice, heavy winter coat can go a long way when trying to keep warm for the winter. In many regions across the United States, cold weather has already made its presence felt, even introducing colder-than-usual temperatures.
---
And north Texas communities have been no exception. As early as October, Fort Worth, Texas, experienced winter-like conditions. But, Penske locations across the Fort Worth area are doing what they can to provide warmth to people in need, so they're starting with a coat drive.
The drive began earlier this month and is still going strong. But, coats aren't the only items they're collecting. Tony Williams, Penske's district manager, says they're also accepting donations of new and gently used scarves, gloves, hats, boots, blankets, bed sheets and pillow cases.
"It's important that, as a district, we come together to help the local communities that we are a part of," said Williams. "This drive will help the less fortunate be more prepared for the winter months ahead. It's only fall, and we've already experienced colder weather than usual."
"Collecting these much-needed items for our local shelters will hopefully take care of some families that would otherwise not have any alternatives to stay warm," said Williams.
All the donations will benefit their local Salvation Army, Presbyterian shelter and Union Gospel Mission.
"This is my first time holding a coat drive in the Fort Worth District, so I'm eager to see what we can do."
But, the giving doesn't stop there.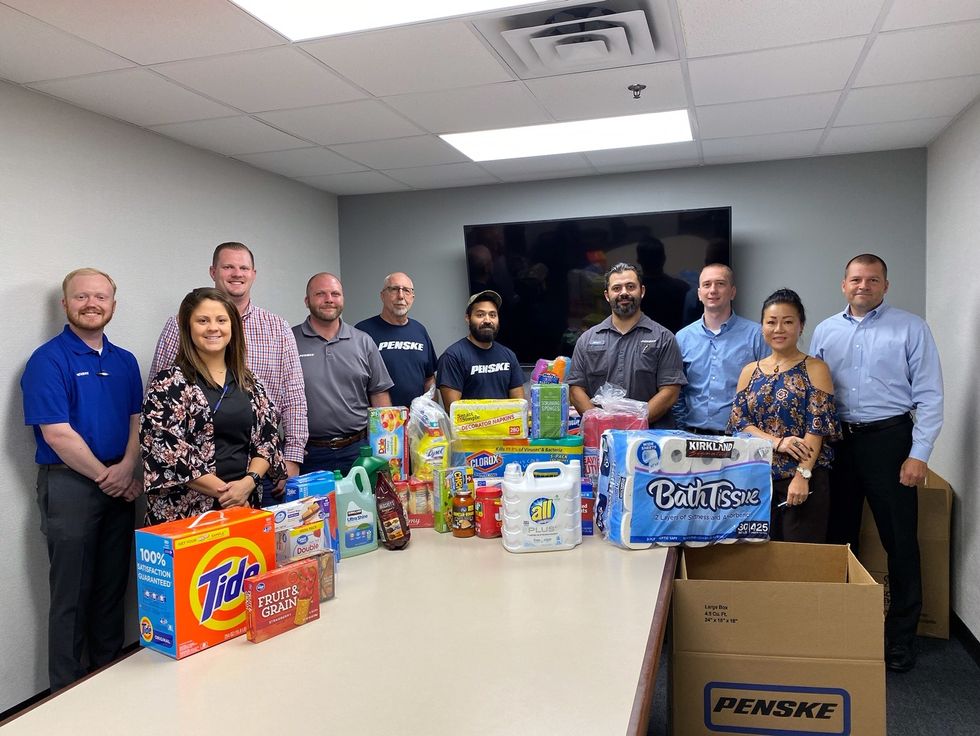 Recently, Williams and his district organized a food and supplies drive to benefit their local Ronald McDonald House. Over the summer, Texas associates from Fort Worth, Alvarado, Weatherford and San Angelo collected donations – about a few hundred worth.

"We have a couple of associates who've had to utilize Ronald McDonald House resources or similar resources over the years, so it was one place we knew right away we wanted to support," said Williams. "When we donated everything on Sept. 27, we had about an SUV full of food and supplies. It was really special and something we will look to continue doing."
By Chris Abruzzo
Back to News & Stories