Back to News & Stories
Enjoy the Journey With Our Ultimate Listening Guide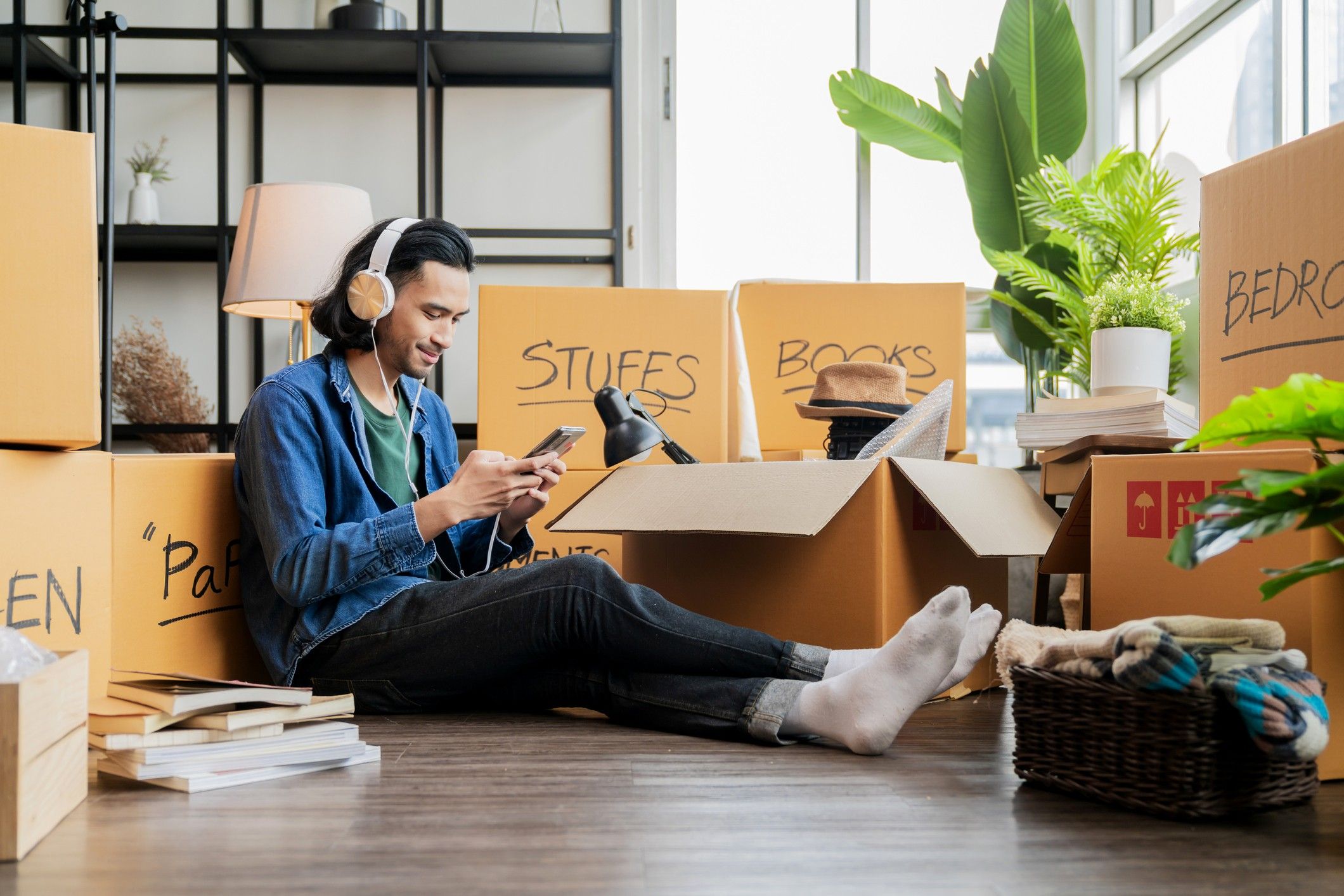 Moving to a new home can be exciting, but long hours on the road can sometimes feel never-ending. That's where the power of good music, engaging podcasts and captivating audiobooks come into play.
---
At Penske, we understand the importance of making your moving journey a memorable experience. That's why we've curated the ultimate listening guide to keep you entertained every step of the way, featuring our Penske Spotify playlists. And don't forget to pack a wireless speaker in your moving-day kit so it's readily available before, during and after your trip.
Penske Spotify Playlists: Your Road Trip Soundtrack
These thoughtfully crafted Spotify playlists are designed to make your moving experience more enjoyable, whether packing boxes or cruising down the highway. From classic rock anthems to mellow acoustic vibes, we have songs for every taste. With a simple click, you can access hours of handpicked music to keep your spirits high throughout your moving journey.
Pack It Up: Filled with high-energy, feel-good tunes, you'll want to crank up the volume while you start packing.
Moving on Mix: The perfect mix to officially say goodbye to your old home and hello to something new.
Forwarding Address: It's time to hit the road and sing all the way to your new home with this curated playlist made just for your drive.
Make This House, Home: A playlist to keep you company as you unpack. Enjoy these upbeat songs, guaranteed to keep you motivated until you unpack that last box.
Podcasts: Fuel Your Mind as You Drive
Need a break from music? Podcasts are a fantastic way to stay informed and entertained while on the road. Whether you prefer listening to news, fun fictional tales, or stories about business, technology or true crime, you'll find plenty of options on your favorite podcast app. Not sure where to start? Search your podcast streaming app's Most Popular or Recommended sections to see what everyone else is currently listening to.
Audiobooks: Lose Yourself in a Good Story
Sometimes, a well-narrated audiobook can transport you to a different world entirely. Here are a few tips to help you find the perfect audio companion:
Looking at a multi-hour trek to your new home? Start and finish a new series that you've never had time to read – the longer, the better.
Always been interested in the backstory of a specific well-known person? Choose a biography or autobiography to expand your knowledge base and learn what makes them tick.
Prefer to sit on the edge of your seat while heading to your new home? Then pick any one of the many terrifyingly good books in the mystery or horror genres.
Your journey with Penske is more than just getting from point A to point B – it's also about making new memories and enjoying the experience. Whether you prefer to sing along to one of our
Spotify playlists
, dive into the world of podcasts or lose yourself in an audiobook, we've got you covered. So turn up the volume, hit the open road, and make your move with Penske a trip you won't forget.
Back to News & Stories