Back to News & Stories
Surprising Moving Day Essentials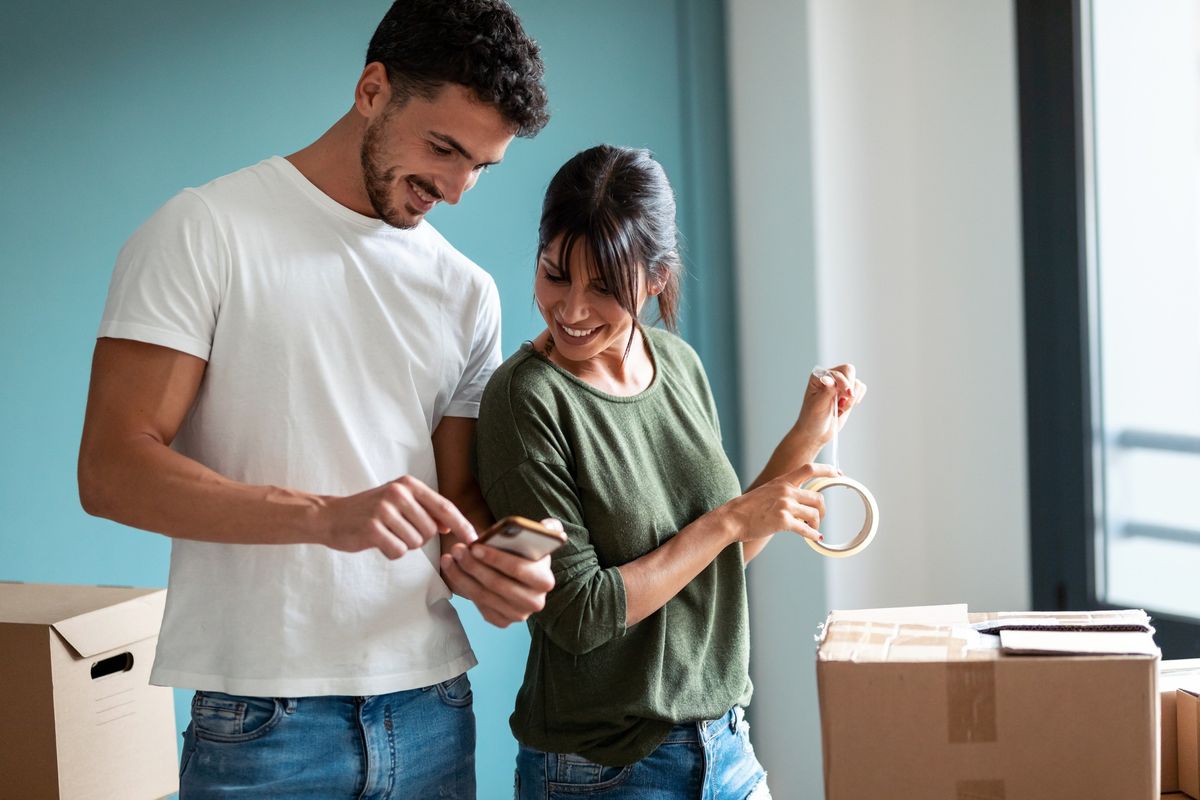 Moving day can be an exciting experience and a time for new beginnings. But it can also be a source of stress if you're not well prepared. To ensure your day goes smoothly, you'll need more than just boxes and a rental truck. Here are some surprising essentials that will make your move a breeze, along with a few packing tips and moving hacks from the experts at Penske.
---
1. Quality Packing Supplies
While this might not be a surprise, the importance of high-quality packing supplies can't be stressed enough. Don't skimp on sturdy boxes, packing tape, bubble wrap and packing paper. They'll protect your belongings and ensure everything arrives at your new home intact.
2. Heavy Furniture Support 
Moving heavy furniture can be a back-breaking task. Luckily, there are several essential tools like hand trucks, furniture pads and furniture dollies that can make the process easier. These furniture-moving necessities allow you to push or slide your furniture effortlessly across the floor and avoid a sore back the next morning.
3. Moving Straps
If you've ever seen professional movers at work, you'll notice they use moving straps to lift and carry heavy items. These straps distribute weight evenly and make carrying bulky furniture much more manageable for you and your helpers.
4. Plastic or Stretch Wrap
Plastic wrap isn't just for preserving leftovers; it's an excellent tool for moving too. Use it or the sturdier stretch wrap to secure drawers and doors on furniture and appliances to prevent them from swinging open during transit.
5. Color-Coding System
A color-coded packing system may not be something you'd immediately think of, but it can be a game-changer. Assign a color to each room in your new home and label your boxes accordingly. This will make unloading and unpacking much more organized and efficient.
6. Portable Toolkit
Having basic tools on hand is crucial. You might need them to disassemble or reassemble furniture, tighten screws or make quick fixes around the house. Make sure your toolkit is packed on the truck last so it's easily accessible when you arrive at your new home.
7. Moving Day Kit or Open-First Boxes
Different from a toolkit, these bags or boxes include essential items you'll need first when arriving at your new home. They may include things like toiletries, a change of clothes, important documents, medication and basic kitchen utensils like the all-important coffee maker. Don't forget to throw in a wireless speaker and take advantage of our ultimate listening guide while you're unpacking, which includes our specially curated Penske Spotify playlists. Not sure what else you'll need first? Check out our moving day kit checklist for additional suggestions.
8. Packing Hacks
The experts at Penske have created these fun and valuable packing hacks to make the process smoother. From disassembling furniture to safely packing fragile items, these tips can save you time and effort.
Make the most of your moving day with the right tools, tips and tricks. These essentials will prepare you for success and the perfect start in your new home.
Back to News & Stories