24 to 26 Foot Flatbed Truck - Non-CDL
Flatbed medium-duty rental trucks available for non-CDL operators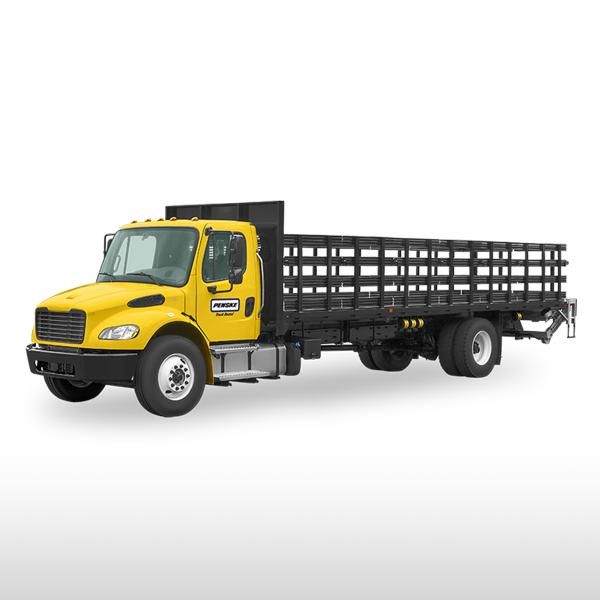 Hydraulic liftgates and removable stakes make it easy to load and unload our flatbed trucks. These commercial rental trucks are perfect for transporting a wide range of medium-duty cargo and can handle payloads up to 10,000 lbs. Our flatbed trucks feature adjustable cargo securement straps, forklift loading package, up to 3,000 lb. capacity liftgate and side and rear stake racks.
Every medium-duty rental truck comes equipped with power steering, anti-lock and air brakes, AM/FM stereo, AUX or USB input, automatic transmission, air conditioning, seating for three and power liftgates.
Practical and reliable, our flatbed trucks will get your cargo to its destination safely. Contact Penske to learn more about how our fleet of commercial trucks can move your business forward.
Features:
24 ft. to 26 ft. flatbed truck
Up to 26,000 lb. GVW
Up to 10,000 lb. payload
Up to 70-gallon diesel fuel tank (up to 13 mpg)
Adjustable cargo securement straps
Forklift loading package
Up to 3,000 lb. capacity liftgate
Side and rear stake racks
The specifications listed above are based upon Penske's most commonly rented fleet. They are not the exact measurements of all fleet rented by Penske. Specifications will vary by make, model and year. MPG can vary based on load, terrain and driving factors.