16 Foot Cabover Refrigerated Truck
Light-Duty Urban-Designed Reefer Truck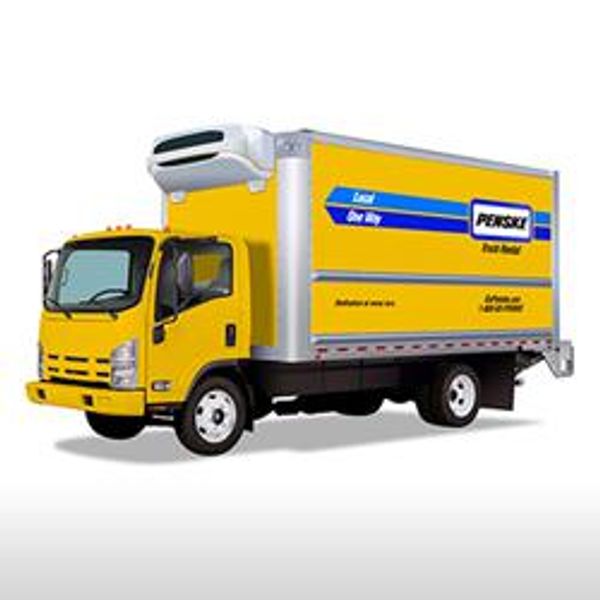 Available for either short or long-term rentals, these Penske trucks feature reefer units that are equipped with the latest safety and compliance features. Each vehicle is rigorously maintained and built to meet Food Safety Modernization Act (FSMA) guidelines.
This light-duty commercial rental truck is easy to park and maneuver, and was designed to handle congested urban streets. The cab forward design allows these trucks to turn on a dime yet still handle a payload capacity up to 7,200 lbs. With interior dimensions of up to 15 ft. 4 in. long x 7 ft. wide x 7 ft. 4 in. high, this truck can handle your light-duty needs. Our cabover trucks feature power brakes, cargo tie rails and E-track, rear roll-up door, and cargo lighting and an up to 2,500 lb. capacity liftgate. Gasoline and diesel models are available. Every light-duty commercial rental truck comes equipped with an automatic transmission, air conditioning, AM/FM radio, AUX or USB input, power steering and dual-faced mirrors for better vision.
Practical and nimble, our light-duty trucks are powerful yet fuel-efficient and are particularly suitable for making deliveries in crowded urban areas and congested city streets. Contact Penske to learn more about how our fleet of commercial delivery trucks can move your business forward.
Features:
Interior dimensions of up to 15 ft. 4 in. long x 7 ft. wide x 7 ft. 4 in. high
Up to 19,500 lb. GVW
Up to 7,200 lb. payload
Up to 786 cu. ft. of loading space
Up to 30-gallon fuel tank (up to 13 mpg)
Gasoline and diesel models available
Power steering and anti-lock brakes
Rear roll-up door
Seating for three
Cargo lighting
Liftgate capacity of up to 2,500 lbs.
Floor height: approx. 38 ½ in.
**Backup alarm
The specifications listed above are based upon Penske's most commonly rented fleet. They are not the exact measurements of all fleet rented by Penske. Specifications will vary by make, model and year. MPG can vary based on load, terrain and driving factors.
**Available on select models