26 Foot Box Truck Rental
Serving Your One-Way Rental Needs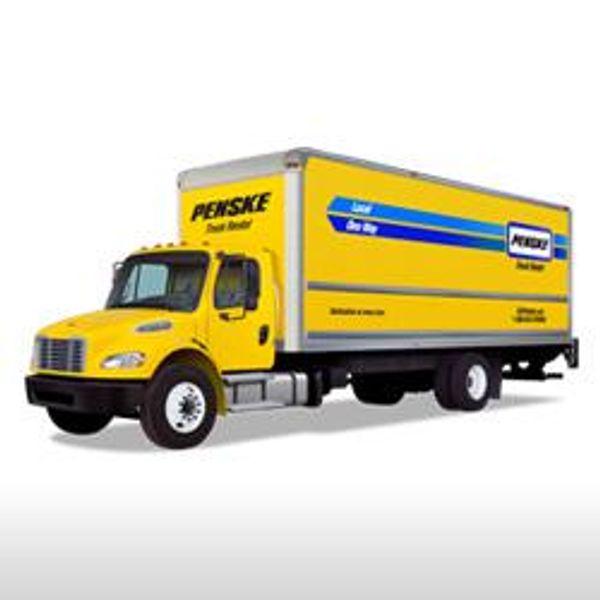 With up to 10,000 lb. payload capacity, our one-way medium-duty box trucks are ideal for larger loads. With some of the newest and most well-maintained trucks in the industry, our reliable fleet means improved mileage, better overall performance and reliability. The interior of our 26 ft. one-way rental truck measures up to 25 ft. 11 in. long x 8 ft. 1 in. wide x 8 ft. 1 in. high. With a payload capacity of up to 10,000 lb., our 26 ft. truck offers up to 192 sq. ft. of floor space and up to 1,700 cu. ft. of loading space.
Every one-way straight truck comes equipped with anti-lock brakes for safer stopping, automatic transmission for an easier driving experience and dual-faced mirrors for better vision. For your comfort, all one-way box truck rentals also feature air conditioning, AM/FM radio, AUX or USB input and power steering. To make loading and unloading easier, all Penske one-way rental trucks offer a translucent roof and cargo lighting, cargo ties rails and a rear roll-up door.
Practical and versatile, our light-duty trucks are powerful yet fuel-efficient. Contact Penske to learn more about how our fleet of commercial rental one-way 26 ft. box trucks can move your business forward.
Box Truck Rental Features:
Interior dimensions of up to 25 ft. 11 in. long x 8 ft. 1 in. wide x 8 ft. 1 in. high
Up to 192 sq. ft. of floor space
Up to 1,700 cu. ft. of storage space
Up to 10,000 lb. load capacity
Up to 70-gallon diesel fuel tank (up to 13 mpg diesel)
Cruise control
Diesel-powered (some models)
Three-person bench seating
Easy to operate 1,000 lb. capacity loading ramp

The specifications listed above are based upon Penske's most commonly rented fleet. They are not the exact measurements of all fleet rented by Penske. Specifications will vary by make, model and year. MPG can vary based on load, terrain and driving factors.